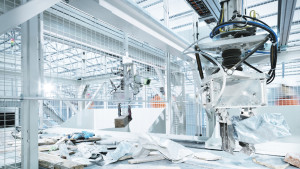 | The ZRR from Zenrobotics is now fully trainable, which means that operators can themselves train the robot to sort just about anything. The new feature enables customers to quickly react to changes in the waste. For the first time customers have full control of what is sorted.
| The Terex Finlay I-140 direct drive ø1270mm x 1240mm (Ø50" x 48") horizontal impact crusher with variable speed gives operators unprecedented levels of production in both recycling, mining and quarrying applications.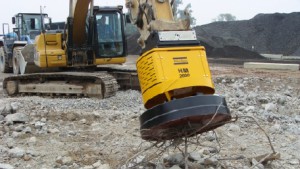 | Atlas Copco has announced hydro magnets as the latest complement to its range of hydraulic attachments. The range of hydro magnets enables valuable iron and steel to be seperated quickly and easily from concrete waste for subsequent recycling.