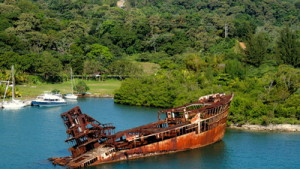 | The NGO Shipbreaking Platform strongly welcomes IndustriALL's "Campaign to clean up Shipbreaking - the world's most dangerous Job".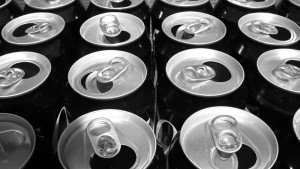 | According to the European Aluminium Association (EAA), 7 out of 10 aluminium beverage cans in Europe are recycled.
| Steel supplied on the EU market by European steel producers complies with the European regulations and standards. This is not guaranteed in the case of Chinese steel imported in the EU, notably imports of wire rod, rebar and bar, as well as hot-rolled coil and heavy plate. "Steel made in Europe means reliability in trade, stability of properties during processing and safety in the use of the material", Eurofer Director Axel Eggert says.
| According to Eurofer Director General Axel Eggert, growth in 2015 is not foreseen to be much higher, but more balanced over the year and more harmonised across the steel using sectors.
| The Jeanne D'arc will be dismantled in the Port of Bordeaux during a 32-month project. The company wants to recycle 90 percent of the ship's material.
| The World Steel Association has released its Short Range Outlook (SRO) for 2014 and 2015. Worldsteel forecasts that global apparent steel use will increase by 2.0% to 1,562 Mt in 2014 following growth of 3.8% in 2013. In 2015, it is forecast that world steel demand will grow by another 2.0% and will reach 1,594 Mt.
| There are grounds for greater optimism given improving prospects for steel demand and encouraging developments with regard to threatened scrap export restrictions, the BIR Ferrous Division meeting in Miami on June 4 was informed by its President, Christian Rubach of Germany-based TSR Recycling.
| Two leading experts in the field of stainless steel scrap highlighted fundamental developments on both sides of the Atlantic at the latest BIR Stainless Steel & Special Alloys Committee meeting.
| BIR Non-Ferrous Metals Division President Robert Stein of Alter Trading, USA, complained about nations creating false internal markets.
| Steinert Elektromagnetbau has launched a Fines all-metal recovery system.
| Strengthening indicators and evidence of improving dynamics suggest that the EU economy is well on track for recovery this year and into 2015.
| According to a press release Toyota Motor Corporation (TMC) has developed a world-first technology for recycling the copper contained in wiring harnesses, in collaboration with Yazaki Corporation, Toyota Tsusho Corporation, and eight other companies. The newly-developed technology is expected to produce copper with a purity of 99.96 percent.
| Boeing and Kaiser Aluminium have announced a scrap recycling program.