| The textiles recycling industry has entered "a critical stage", according to BIR Textiles Division President Martin Böschen of Switzerland-based TEXAID * Textilverwertungs AG.
| Today a group of 53 Members of the European Parliament (MEP) from across the political spectrum have written a letter to Commissioner Sinkevičius, Hogan, Reynders, and Urpilainen endorsing civil society's approach to rethinking the global textile value chain.
| As the European Commission is poised to start developing a new 'comprehensive strategy for textiles' in the coming months1, today a group of 65 diverse civil society organisations has set out its vision2 for the global Textile, Garments, Leather and Footwear (TGLF) sector.
| BIR and EuRIC would like to express concern about the restrictions issued by some countries to stop the import of second hand clothing based on the presumption that clothes coming from Europe or elsewhere may be contaminated with the coronavirus.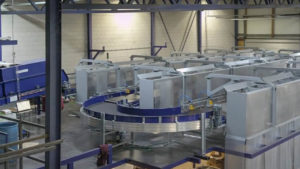 | The Fibersort machine is ready to start valorizing global textile waste, sorting ~900 kgs of post-consumer textiles per hour, enabling a closed textiles loop.
| The global apparel industry has long lamented the need to transition to a circular economy – and a new set of proposals for EU policymakers may be the golden ticket in helping foster the change, writes Global Data.
| Finland celebrated its 102 years of independence on December 6 and Maria Ohisalo, the countries' Interior Minister, was walking the red carpet wearing a dress made from recycled textiles.
| Recent months have brought higher-than-normal collection volumes but quality is declining owing to the combination of "fast fashion" and "an increasing awareness from consumers that textiles can be recycled", observed Martin Böschen of Switzerland-based TEXAID * Textilverwertungs AG in his opening comments as the new President of the BIR Textiles Division.