| Tomra Recycling has developed a solution that uses deep learning, a subset of artificial intelligence, in wood recycling applications.
| Most often used for stacking goods, Brits are turning to recycling pallets and adapting them into furniture.
| When it comes to hiring first-class machines, you should head to Oud-Alblas in the Netherlands, about 25 km from Rotterdam.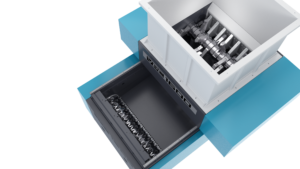 | The new Vecoplan VPC 1600 pallet crusher has been specifically designed to pre-shred voluminous articles and bulky wooden items.
| The Plastics Industry Association (PLASTICS) has released results from its New End Market Opportunities (NEMO) for Film Asphalt Project in partnership with the National Center for Asphalt Technology (NCAT). 
| Andritz has received an order from the Setra Group to supply a Universal Shredder FRP for their cross-laminated timber (CLT) production line in Långshyttan, Sweden.
| Andritz has successfully completed the start-up of a Universal Shredder FRP in the Kinnarps AB furniture production plant in Kinnarp, Sweden.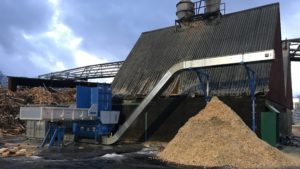 | Andritz has completed the start-up of a Universal Shredder FRP at the Moelven Notnäs Ransby sawmill in Torsby (Sweden). The machine processes up to five tons of waste wood per hour.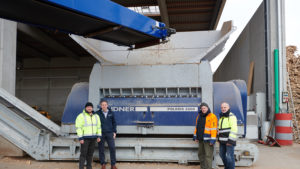 | The Wurzer Group has been relying on Lindner's shredding technology for over ten years and has been successfully using the manufacturer's new Polaris 2800 in waste wood processing for over a year now. The result: few fines in the output, the highest throughput with the best machine availability – consistent, reliable and safe.