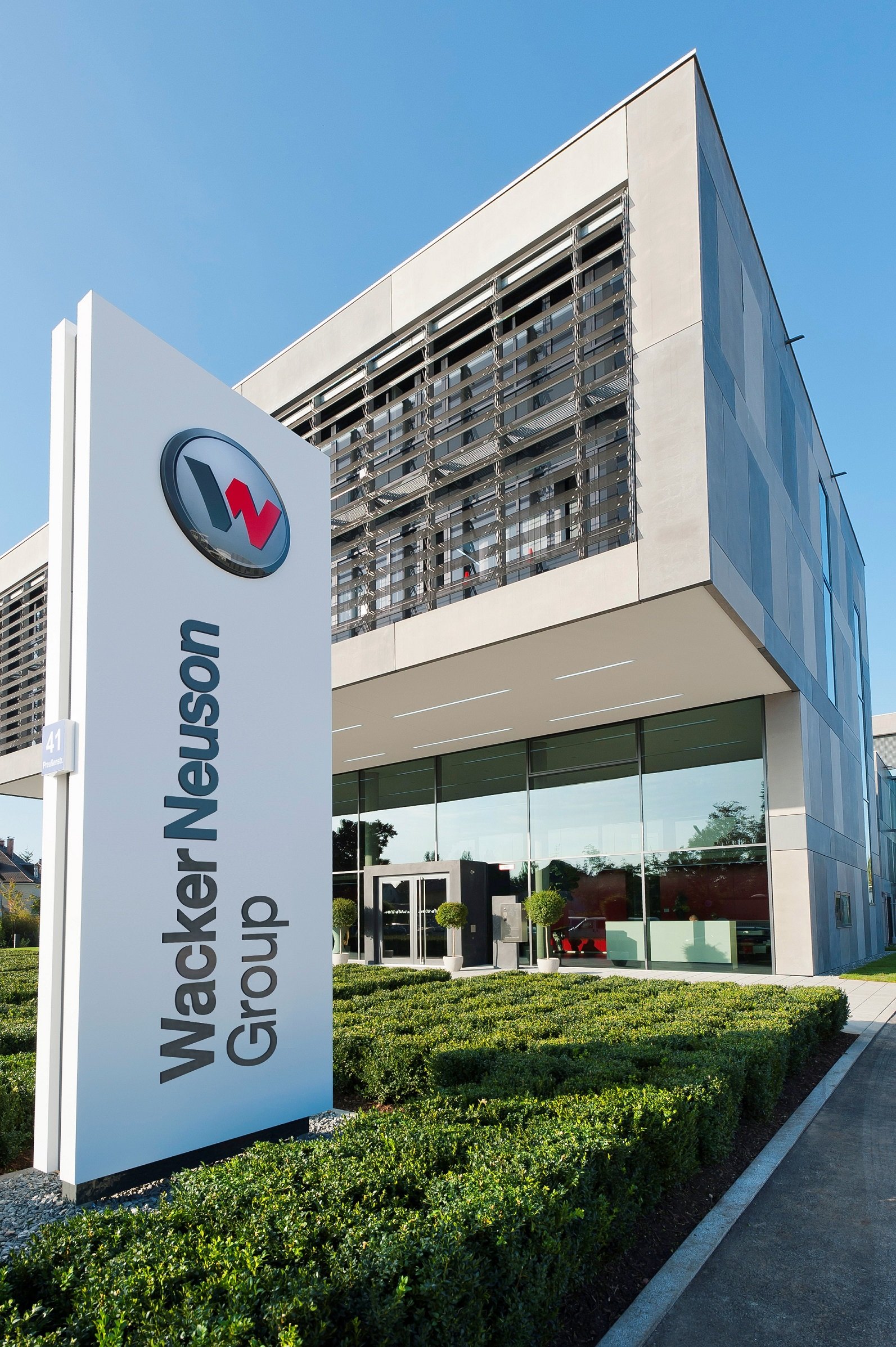 The Wacker Neuson Group reported record revenue of EUR 425.2 million for the second quarter of 2017. This corresponds to an increase of 11 percent relative to the previous year (Q2/2016: EUR 381.4 million). At EUR 46.7 million, profit before interest and tax (EBIT) rose 41 percent compared with the previous year (Q2/2016: EUR 33.2 million), resulting in an EBIT margin of 11.0 percent (Q2/2016: 8.7 percent).
Revenue for the first half of the year climbed 9 percent to EUR 763.7 million (H1/2016: EUR 697.8 million). EBIT increased by 20 percent relative to the previous year to EUR 61.0 million and the EBIT margin amounted to 8.0 percent (H1/2016: EUR 50.7 million; 7.3 percent). When adjusted to discount one-off effects in the first quarter, the EBIT margin for the first half-year is slightly higher at 8.2 percent.
In its largest market, Europe, which currently accounts for around 73 percent of revenue, the Group reported a 6-percent rise in revenue compared with the previous year. Revenue gains were higher in the Americas: "We reported a 32-percent rise in revenue in North and South America for the second quarter and an increase of 23 percent for the first six months of the year. We are particularly pleased to see strong growth in compact equipment, especially with our skid steer loaders, wheel loaders and telescopic handlers. We have also made further progress on expanding our dealer network," explains Cem Peksaglam, CEO of Wacker Neuson SE.
"Our light equipment business is developing particularly strongly at the moment. Worksite technology is leading the way here, with products such as generators and light towers performing especially well in North America. We are also seeing strong results from compaction technology, in particular with products connected to our alliance with Hamm AG," adds Peksaglam.
In contrast to this, the Group reported a drop in revenue in Asia-Pacific (share of total revenue: approximately 3 percent). The decrease in revenue in this region is primarily linked to a one-off effect in the first quarter of 2016 involving dealers in China stocking up on compact equipment, which increased the baseline for comparisons. Business in Australia and New Zealand showed double-digit revenue growth for the first half of 2017. In the second quarter of 2017, revenue increased by 65 percent in Asia-Pacific.
The company is making good progress on its new factory near Shanghai. "Reflecting our strategy to extend our international reach, we recently entered into two long-term distribution partnerships. In South Korea, we have teamed up with Everdigm, a manufacturer of construction equipment, mining equipment and special vehicles; while in Japan, we have started a distribution partnership with Iseki, one of the largest agricultural equipment manufacturers for tractors, agricultural machines and gardening equipment," highlights Peksaglam.
The strategic alliance between the global market leader for agricultural machines, John Deere, and Group member Kramer, which was announced in July, puts the company on course to further expand its compact agricultural equipment footprint in Europe.
"We are positive about the second half of 2017 due to the healthy order situation and positive mood across all key markets. In Europe, we expect the construction industry to continue on its positive growth path and demand in the agricultural sector to rise. In Americas, we expect the strong performance of the first six months to continue, fueled in particular by business with compact equipment," elaborates Peksaglam. "The second half of the year got off to a great start," he adds.
The company has raised its revenue forecast for the year to between EUR 1.45 and EUR 1.50 billion (previously: EUR 1.40 to EUR 1.45 billion). This corresponds to an increase of between 7 and 10 percent (previously 3 to 7 percent). The Group expects the EBIT margin to settle in the middle of its forecast range of 7.5 to 8.5 percent at the close of the year. This forecast does not yet include potential one-off earnings from the sale of a real-estate company held by the Group, which is expected to generate income in the mid-double-digit million euro range in the fourth quarter. Group revenue for the previous year amounted to EUR 1.36 billion and the EBIT margin came in at 6.5 percent.