| A new report says prioritising energy-from-waste policy to 2025 will cut costs and carbon for UK taxpayers in a "win-win" for economic & environmental recovery.
| The National Bed Federation (NBF) has published a guide to ecodesign principles, specifically for the UK bed sector.
| "FOAM2FOAM: Circular Economy of Polyurethane Foams Via Chemical Recycling" is a project financed by the Ministry of Science, Innovation and Universities under the Retos Colaboración (Collaboration Challenges) programme, part of the National Programme for Research Aimed at the Challenges of Society.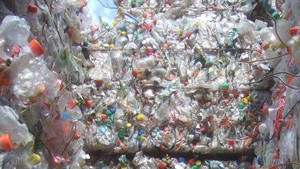 | RecyClass welcomes Recoup, SUEZ.Circpack, plastship, Circular Analytics, AIMPLAS, Veolia PET Germany GmbH and REDILO as Certification Bodies who will apply RecyClass method for assessing the recyclability of plastics packaging.
| Ahead of the 25th International Congress for Battery Recycling (ICBR) in Salzburg, Austria, from 16 – 18 September 2020, ICM talked to Dr Reiner Sojka, Managing Director of Accurec.
| ESWET welcomes the Commission's initiative to carry out a revision of the Waste Shipment Regulation as a right step in the path of the European Green Deal. Proper waste management is a key aspect of the green transition.
| Uniform standards for the first time exist for dismantling and recycling of wind turbines.