| Recent survey by DNV and World Business Council for Sustainable Development (WBCSD) reveals that circular economy is rising on corporate agendas across geographies.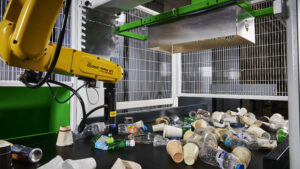 | Led by deep-tech venture capital firm Promus Ventures through its Orbital Ventures space fund, and with existing investors Playfair Capital, MMC Ventures, Atypical Ventures, and Creator Fund all participating.
| As part of a new effort to advance the use of recycled ocean plastic, Sabic and Microsoft have collaborated to create Microsoft's first consumer electronic product – The Microsoft Ocean Plastic Mouse – with an exterior shell containing 20% recycled ocean plastic.
| Goudsmit Magnetics has developed a rotating magnetic separator intended for the metal-free processing of lithium-ion powder intended for batteries.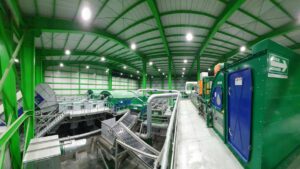 | The Azcapotzalco Transfer Station and Sorting Plant, the largest and most modern in Latin America, has opened its doors in Mexico City.
| European plastic recycling industry registered nearly a 10% increase in installed plastic recycling capacity for flexible film in 2020, demonstrating a solid growth despite the COVID pandemic that resulted in severe disruptions on the waste management market.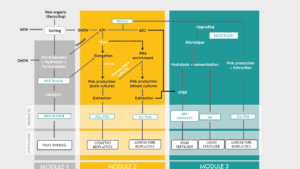 | The URBIOFIN project aims to demonstrate the techno-economic and environmental viability of an integrated biorefinery for the transformation of the organic fraction of municipal solid waste (OFMSW) into new marketable bioproducts, chemical building blocks, biopolymers and additives.