| Kerry Chen, CEO of ATRenew, talks about the market for second-hand electronics in China, technologies for preparing for reuse und future challenges for the industry.
| The fully automated waste sorting plant ROAF opened in 2014. It ranks second in sorting municipal solid waste in Norway.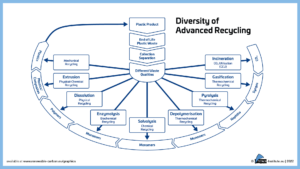 | The Advanced Recycling Conference (ARC), November 14–15, Cologne, Germany (hybrid event), covers all aspects of cutting-edge recycling techniques and recyclable building blocks, monomers, and polymers.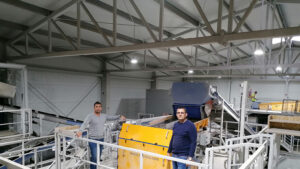 | Up until 2016 RE-Glass, with head office in Orosháza and other yards located in Budapest and Mezőörs, processed 7-8 thousand tons of flat glass per year, while bottle glass – because of the lack of mode rn technology – was only 1-3 tons per year.
| The Institute of Scrap Recycling Industries (ISRIBoard of Directors has announced its position on chemical recycling at its July meeting.
| Together with its partner Melchers Taiwan, Weltec Biopower is building a biogas plant in the southwest of the island state.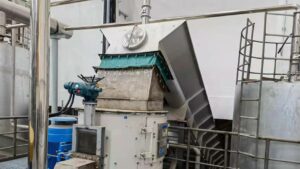 | Grandblue Bioenvironment Co., Ltd. has successfully started up two Andritz ADuro QZ1600-BIO shredders at its mills in Jinjiang City, Fujian Province, and Xiaogan City, Hubei Province, China.