| On Tuesday this week, FEAD, the European Waste Management Association, representing the private waste management industry across Europe, held a successful General Assembly of its members.
| Bratislava, the capital of Slovakia, in cooperation withSensoneo, has announced the launch of a project targeted on waste digitalization and efficient waste collection.
| The MICROPLASTICS_2020 Project is working on the development of a new methodology to detect, identify and quantify microplastics in industrial processes.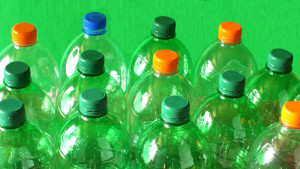 | Plastipak has announced a major investment in recycling at its manufacturing site in Toledo, Spain.
| Today, the European Commission updated the EU Industrial Strategy.
| Anticipating future trends in the aluminum recycling industry, Tomra Recycling is going to hold its first metals sorting webinar "Aluminum recycling industry outlook - key sorting technologies, innovations & opportunities in a circular economy" on May 20, 3pm CEST.  
| Robotics manufacturer Fanuc is breaking into the waste management industry by partnering with intelligent waste management start-up Recycleye.