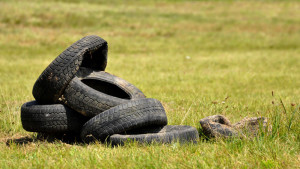 | Through the joint efforts of recyclers and tyre producers, it had been possible to convince the EU authorities not to ban the use of tyre-derived granules in artificial turf infill pending further research into their environmental and health impact. This represented a major issue given that infill constituted a "very big" application area for end-of-life tyres (ELTs) in Europe, it was explained to the BIR Tyres & Rubber Committee meeting in Berlin by its Chairman, Ruud Burlet of Rubber Resources.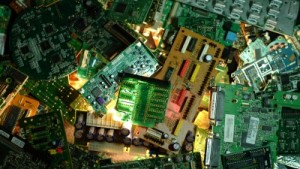 | Describing India as the world's fifth-largest producer of e-waste, BIR E-Scrap Committee member Surendra Patawari Borad explained to the body's latest meeting in Berlin that the government had introduced an extended producer responsibility system for e-waste earlier this year which proposed a 30% collection target for the first two years, rising to 70% after seven years.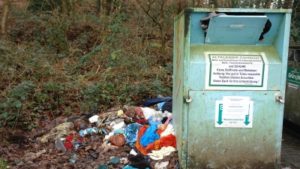 | Some countries considered used clothing to be a product generated by expert sorting operations according to well-recognised market specifications. However, there is disagreement within EU member states as to whether used clothing/textiles should be considered waste in different circumstances and when such items cease to become waste. In addition, some countries in other parts of the world regard used clothing as a threat to new clothing production, thus giving rise to calls for a ban on used clothing imports.
| Vehicle airbags constituted "a big issue for the shredder industry to worry about" and merited further scrutiny from the safety perspective, contended BIR Shredder Committee board member George Adams Jr of US-based SA Recycling. "All of us need to be really careful when handling airbags," he insisted.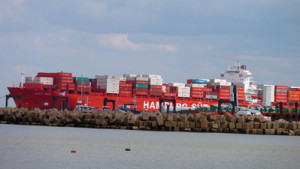 | Container security and an update on the Transatlantic Trade and Investment Partnership were the headline topics of the first plenary meeting of the BIR International Trade Council (ITC) to take place under the chairmanship of Michael Lion of China-based Everwell Resources Ltd.
| Former Executive Director of United Nations Environment Programme speaks on importance of live cycle economy. The BIR keynote session will take place on Tuesday, 31 May 2016 at 14:00 pm.
| One of the world's most prominent economic forecasters is the central speaker of the divisional plenary meeting during the upcoming World Recycling Convention & Exhibition in Berlin (29 May – 1 June 2016).
| At the BIR congress in Dubai Ranjit Singh Baxi was elected as successor to Björn Grufman.
| The BIR has welcomed OECD proposals of multilateral action to counter the harmful impact of export restrictions on steelmaking. The advice was given at an OECD workshop in Cape Town on December 11 which highlighted the detrimental effects of such export restrictions and the efficiency gains to be made from their simultaneous removal both upstream and downstream of steelmakers.
| Extended producer responsibility (EPR) schemes have gained significant traction in France but, in their current form, pose a number of risks for recycling companies, the BIR International Environment Council (IEC) meeting in Miami was told by Alfred Rosales, Executive Director of French recycling federation FEDEREC.
| The BIR Convention in Miami had attracted more than 1200 participants from 63 countries - "a great achievement given the still very difficult market conditions", World President Björn Grufman of Sweden-based Metallvärden AB told the world recycling organisation's General Assembly.
| BIR Non-Ferrous Metals Division President Robert Stein of Alter Trading, USA, complained about nations creating false internal markets.
| The report covers the five-year period from 2009 to 2013.