| According to preliminary International Copper Study Group (ICSG) data, the refined copper market for February 2016 (excluding the adjustment for changes in China's bonded stocks) showed a small apparent production surplus of around 24,000 metric tonnes (t). When making seasonal adjustments for world refined production and usage, February showed a small production deficit of 23,000 t.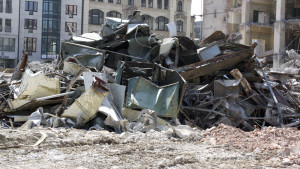 | World crude steel production for the 66 countries reporting to the World Steel Association (Worldsteel) was 120 million tonnes (Mt) in February 2016, a -3.3% decrease compared to February 2015.
| The International Copper Study Group (ICSG) met in Portugal in March to discuss key issues affecting the global copper market.
| The European Recycling Industries' Confederation (EuRIC) voices European steel recyclers' position against Market Economy Status for China (MES).
| The company has announced that it has improved all financial key figures compared to the previous year.
| Two leading experts in the field of stainless steel scrap highlighted fundamental developments on both sides of the Atlantic at the latest BIR Stainless Steel & Special Alloys Committee meeting.
| The report covers the five-year period from 2009 to 2013.