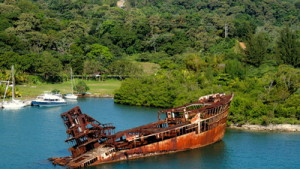 | The NGO Shipbreaking Platform strongly welcomes IndustriALL's "Campaign to clean up Shipbreaking - the world's most dangerous Job".
| The NGO Shipbreaking Platform has released a complete list of all ship owners and their ships sold for breaking last year.
| The Jeanne D'arc will be dismantled in the Port of Bordeaux during a 32-month project. The company wants to recycle 90 percent of the ship's material.
| The Navy awarded a contract to International Shipbreaking Limited of Brownsville, Texas, for the towing, dismantling and recycling of conventionally powered aircraft carrier Constellation.