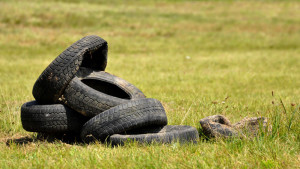 | Through the joint efforts of recyclers and tyre producers, it had been possible to convince the EU authorities not to ban the use of tyre-derived granules in artificial turf infill pending further research into their environmental and health impact. This represented a major issue given that infill constituted a "very big" application area for end-of-life tyres (ELTs) in Europe, it was explained to the BIR Tyres & Rubber Committee meeting in Berlin by its Chairman, Ruud Burlet of Rubber Resources.
| "All parties expressed their awareness that co-operation between recyclers and tyre producers is needed to solve the short-, medium- and long-term problems endangering a sound economic environment for the tyre recycling industry." So said BIR Tyres Committee Chairman Ruud Burlet of Netherlands-based Rubber Resources in summarising the committee's latest gathering in Prague on October 26.
| America's end-of-life tyre (ELT) landscape has been transformed over the last 20 years or so, the BIR Tyres & Rubber Committee meeting in Miami was informed by Charles Astafan, General Manager of US-based tyre recycling equipment manufacturer Columbus McKinnon.