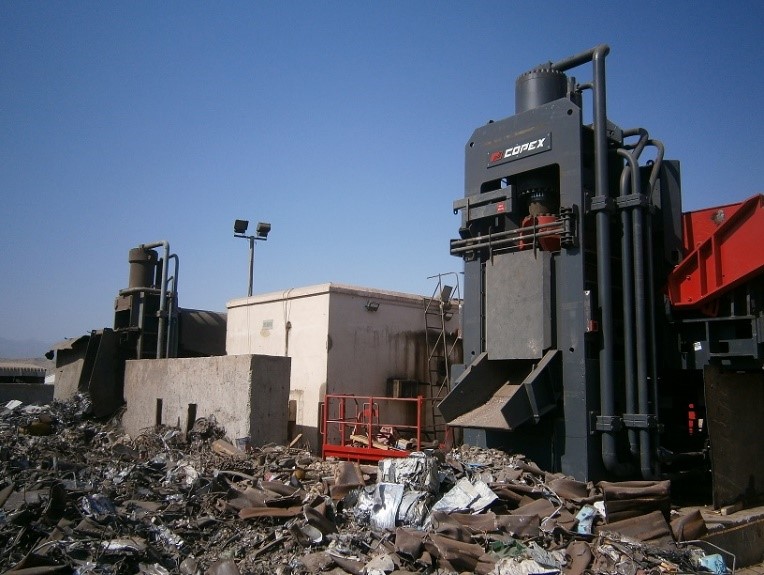 The machine with 1000 tons cutting force, 8 m long box and hydraulic unit of 4 x 110 kW, is the third unit of Copex side compression scrap shear owned by MSM.
Modern Steel Mills and Copex have started their business relationship in 2005. MSM needed an entry-level/mid-range machine and chose a second hand CopexCVB615t side compression scrap shear. In 2008 the Omani Company purchased a brand-new CVB1000t, with 1000 tons cutting force, 6 m long box and 4 x 90 kW.
"In 2015, MSM decided to buy another more powerful machine to increase productivity and operational flexibility. They instantly liked the Lidex 1000t because it is a very efficient machine, which has a full automatic cycle, and does not require much manual adjustment".
Copex offers the Lidex as the first machine having a full automatic cycle, including the dropping of scrap from the pre-load table into the compression, box, the closing of box, the pre-compression of the log and the complete cutting cycle. MSM authorities add: "Although the market is getting tough for everyone, we strongly believe in a scrap market rebound. With our Copex machines, we will be ready when recovery comes".