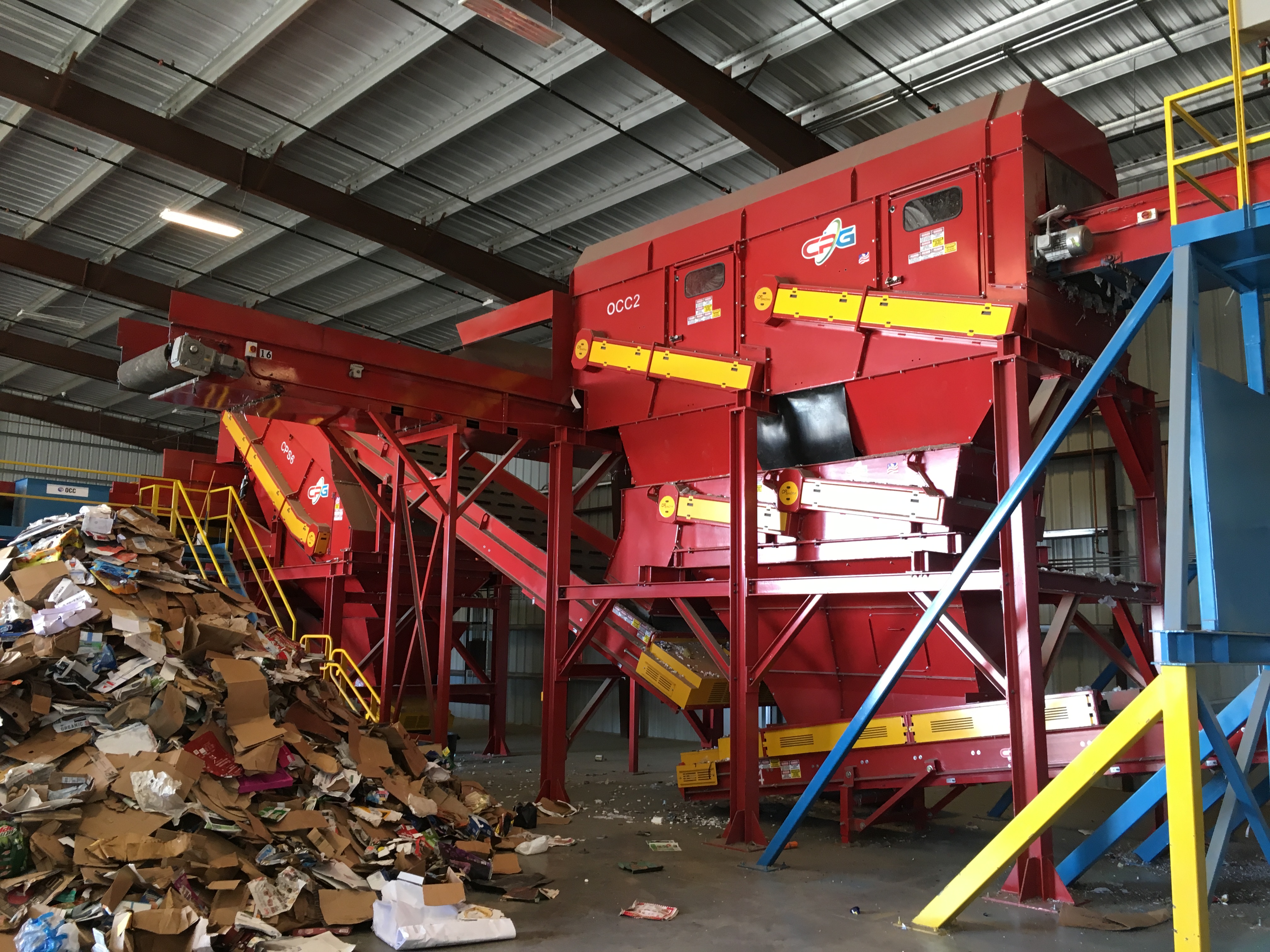 The new system features improved system integration and new CP Group disc screens.
CP Group worked with Right Away Disposal to engineer a McMRF system design, utilizing both new and existing equipment. CP Group incorporated Right Away Disposal's existing sort lines, conveyors, and a baler with new CP disc screens in order to automate the system, process a higher throughput, and recover more commodities.
The new disc screens include a CP Glass Breaker Screen and a CPScreen, which both feature the patented CP Cam-Disc for the segregation of 2D from 3D material. A new CP OCCScreen was also installed.
Terry Schneider, CEO of CP Group, says, "This facility shows how CP is able to blend existing equipment with our own to create a low-cost, highly effective solution."
Running 10 tons per hour, the new system is helping Right Away Disposal achieve its recovery goals for OCC fines, fiber, OMP, and containers. "Commodities are captured in cages rather than bunker silos," says Schneider. "It's another way we kept the system affordable while maintaining CP's high standards of engineering and performance."
The system serves Apache Junction, AZ and surrounding communities.