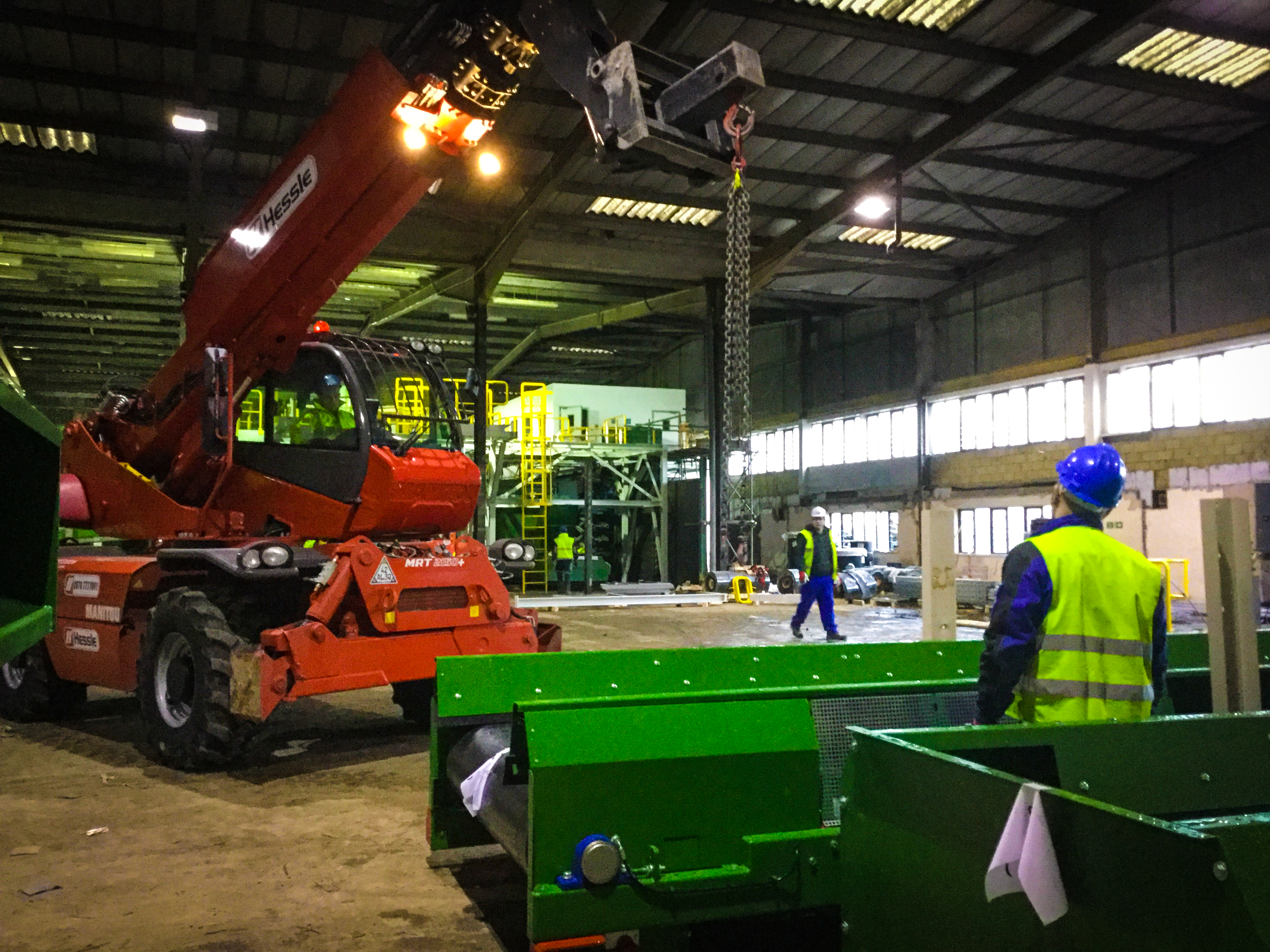 AWM's engineering partner, Eggersmann from Germany have supplied and installed the new plant, of which AWM have invested a total of £10m, with an additional £5m in recycling equipment and £2.5m in the latest Euro 6 collection vehicles for both trade and skip waste.
The depot which was purchased in July 2016, will create a further 40 jobs, and will include the refurbishment of the site over the first four-year term of the 20-year lease. The deal drew praise from Cllr Judith Blake who said: "We very much welcome AWM's continued commitment to Leeds and it is great news that through this latest significant investment, a further 40 jobs will be created in the city."
AWM has a turnover of £48m and employs in excess of 270 full time staff. The company was founded more than 20 years ago and has its headquarters on Gelderd Road, Leeds, less than three miles from the new site, and operates from a number of strategic locations in West and North Yorkshire.
Tim Shapcott, Commercial Director, AWM, commented: "The Stourton facility acquisition is the result of a number of significant contract awards for AWM over the past 24 months, culminating in the need for greater levels of innovation and processing capacity. It is a key element of our continued expansion plans, so we are very pleased that it has been successfully completed."
AWM buys, processes and recycles all grades of paper, plastic, metals, wood, textiles, bricks and rubble, glass, food and organic fractions, using any non-recyclable items for energy recovery. In 2015, the company ranked in the top 10 exporters of energy from waste, producing 180,000 tonnes of refuse derived fuel which supplied combined heat and power plants both in the UK and Europe.
The Stourton facility is licensed to process 250,000 tonnes per year giving AWM a total of 875,000 tonnes of permitted waste and recycling activities annually.