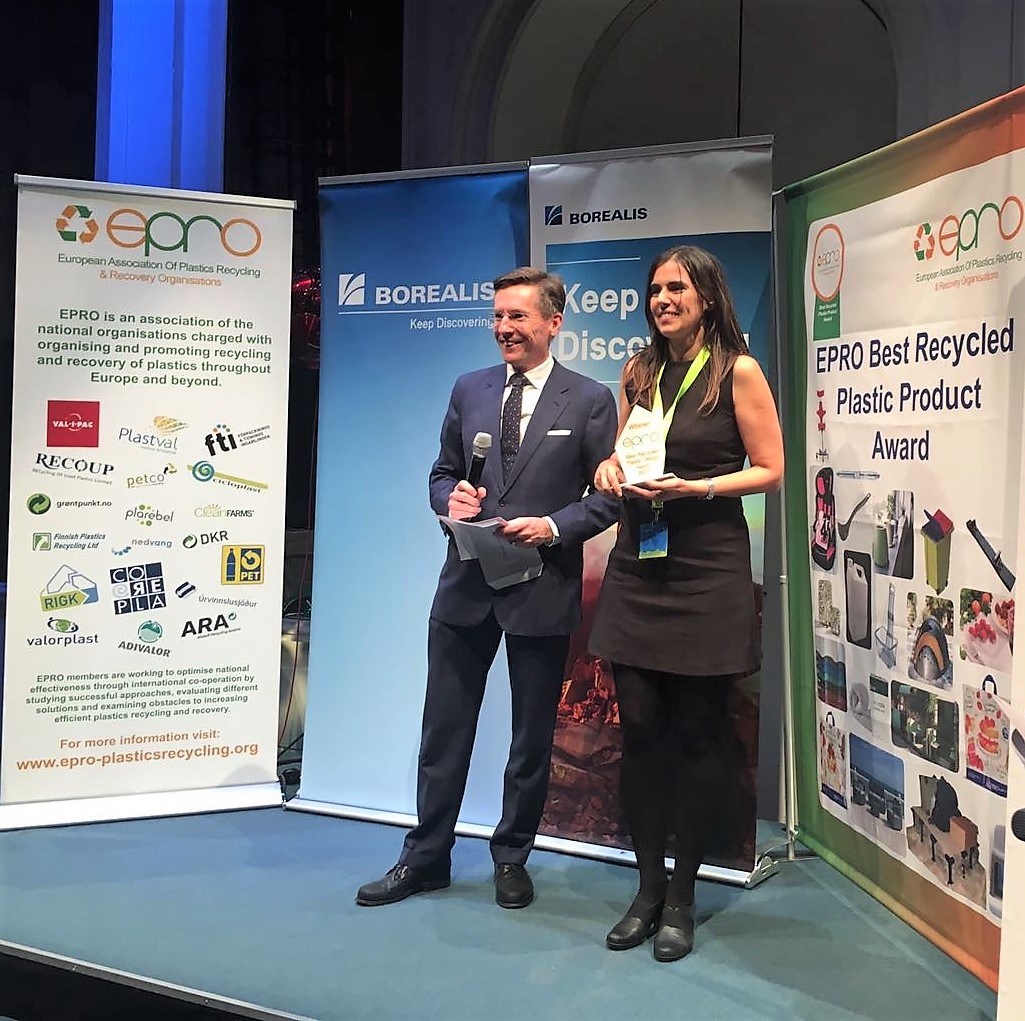 The awards which are designed to showcase the new and innovative recycled plastic products and the advances made in terms of sustainability and technological progress were displayed and judged at the 2017 Identiplast conference. The delegates in Vienna were given the opportunity to vote from the short list of 5 product finalists and 2 product designs.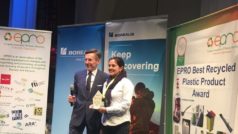 The Roofeco Systems, Rooftile, winning product demonstrates the advantages in terms of environmental benefits of using recycled plastics as opposed to the traditional methods of manufacturing rooftiles. Roofeco had used technology to overcome previous restrictions of plastics use for this type of product and proved that there were considerable environmental savings of the lifetime of the tiles in contrast to other materials. Proving the use of recycled plastics in this design were ecologically sound with long term viability.
SP-Berner of Spain were presented with the design award for the Miami set of outdoor furniture which is designed to be made with 30 per cent post-consumer recycled plastics.
Stuart Foster, CEO of Recoup and EPRO director, said "congratulations to every one of the finalists. I hope we can encourage many others to consider the business and environmental benefits of using recycled plastics in product manufacturing, and help demonstrate that plastic is a circular resource – something that is increasingly critical to the future success of this industry."