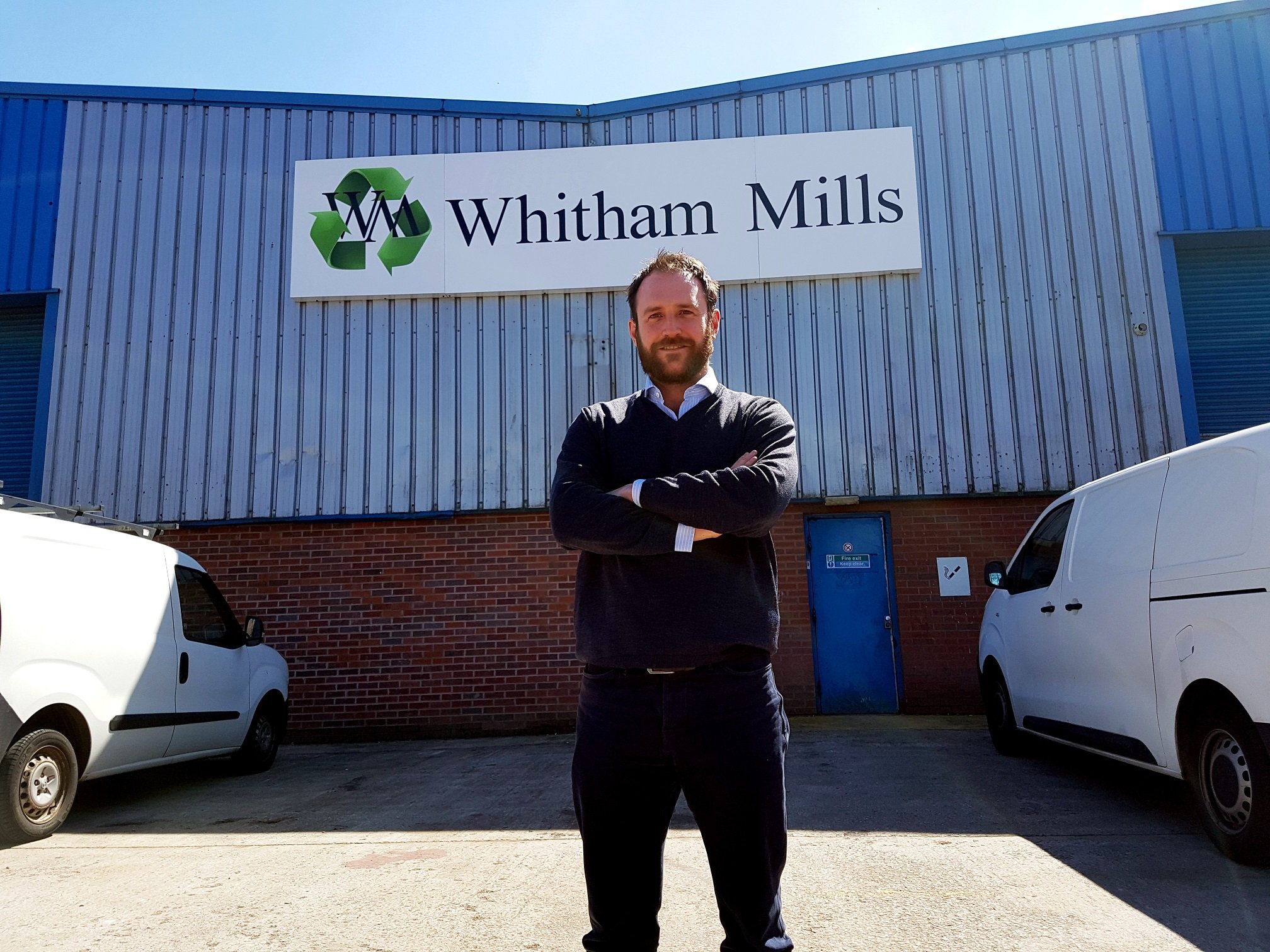 The company is the UK's fastest growing supplier and servicer of baling machinery and bespoke-engineered technology to the international recycling industry. It boasts a blue-chip client base that features leading retailers including Tesco and JD Sports, national waste management companies such as Veolia and Viridor; along with a raft of local authority operated waste recycling centres.
Previously headquartered in Todmorden, on the Lancashire/ Yorkshire border, the move is part of a wider growth strategy that also seen the firm increase its headcount, recruiting six new engineers.
The modern facility comprises 25,000 sq ft of factory floor space, tripling the capacity of the old location. Within this is a separate area for operator training, storage for the complete catalogue of consumables and spare parts, and a showroom displaying a range of balers, tippers and conveyors. The warehouse also features two inbuilt heavy-duty gantry cranes, capable of manoeuvring Whitham Mills' products, which can weigh up to 50 tonnes. There is also 8,000 sq ft of office and canteen space for the firm's sales and support staff.
Whitham Mills' managing director, Ben Smart, said: "The demand for both our products, and the comprehensive after sales support we provide, has resulted in a 35 per cent increase in year-on-year revenue. Relocating to the larger base was necessary to support this continued growth, and it has been part of our strategy to relocate to Manchester for some time now.
"The regional and national motorway network are now on our doorstep, which is important for our rapid-response service team, who provide 24 hour breakdown cover and consumables supply to clients.
"We're also doing more business in the UAE, New Zealand and mainland Europe, so the fact we're now half an hour's drive from Manchester airport makes things easier; not only for our sales and support staff flying out, but also for clients visiting us.
"Additionally, the larger floorplate has allowed us the space to create a showroom for our products. The greater storage space means we can stock more consumables and spare parts, and have them ready at a moment's notice.
"It's an incredibly exciting time for the company and the move is an important milestone for us."
Whitham Mills has recently secured the repeat business of Greater Manchester-based recycling and waste disposal company, Wheeldon Brothers. The family-owned firm has four material recycling facilities in the region, and previously bought a baler from Whitham Mills in 2007.
This latest commission will see Whitham Mills provide a GB1111 baler, capable of processing 20 tonnes per hour of cardboard and plastics.