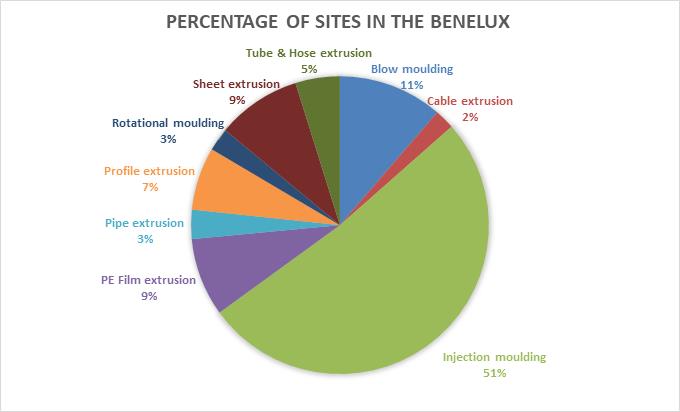 The diversity of plastics processing throughout the region is evidenced by major players across various processes holding a manufacturing presence.
In Belgium and Luxembourg there are several major export orientated thermoplastics film processors and a strong industry for injection moulded consumer products with major companies including Curver, Allibert and Tupperware.
In the Netherlands, like most countries in Europe, polypropylene is the most used resin driven mainly by PP packaging markets with major players present such as Desch Plantpak for plant pots. The demand for PVC is high because of a well-developed pipe industry, with international companies Wavin and Pipelife having manufacturing sites.
Film extrusion accounts for approximately a quarter of polymer demand in the Netherlands with international groups such as PE film extruders BPI, Sphere and Tredegar manufacturing in the country.
With steady growth of 1%/year predicted up to 2020 the region will remain stable and home to many of the major companies that currently manufacture there.
AMI has recently released its Database of Plastics Processors in Benelux detailing over 520 manufacturing sites. This database gives you key data on all the players in the thermoplastics processing industry in the region, covering: injection moulders, blow moulders, rotational moulders, PE film extruders, cable extruders, pipe extruders and more. It is the only resource available that will provide a complete picture of the processing industry in the region.