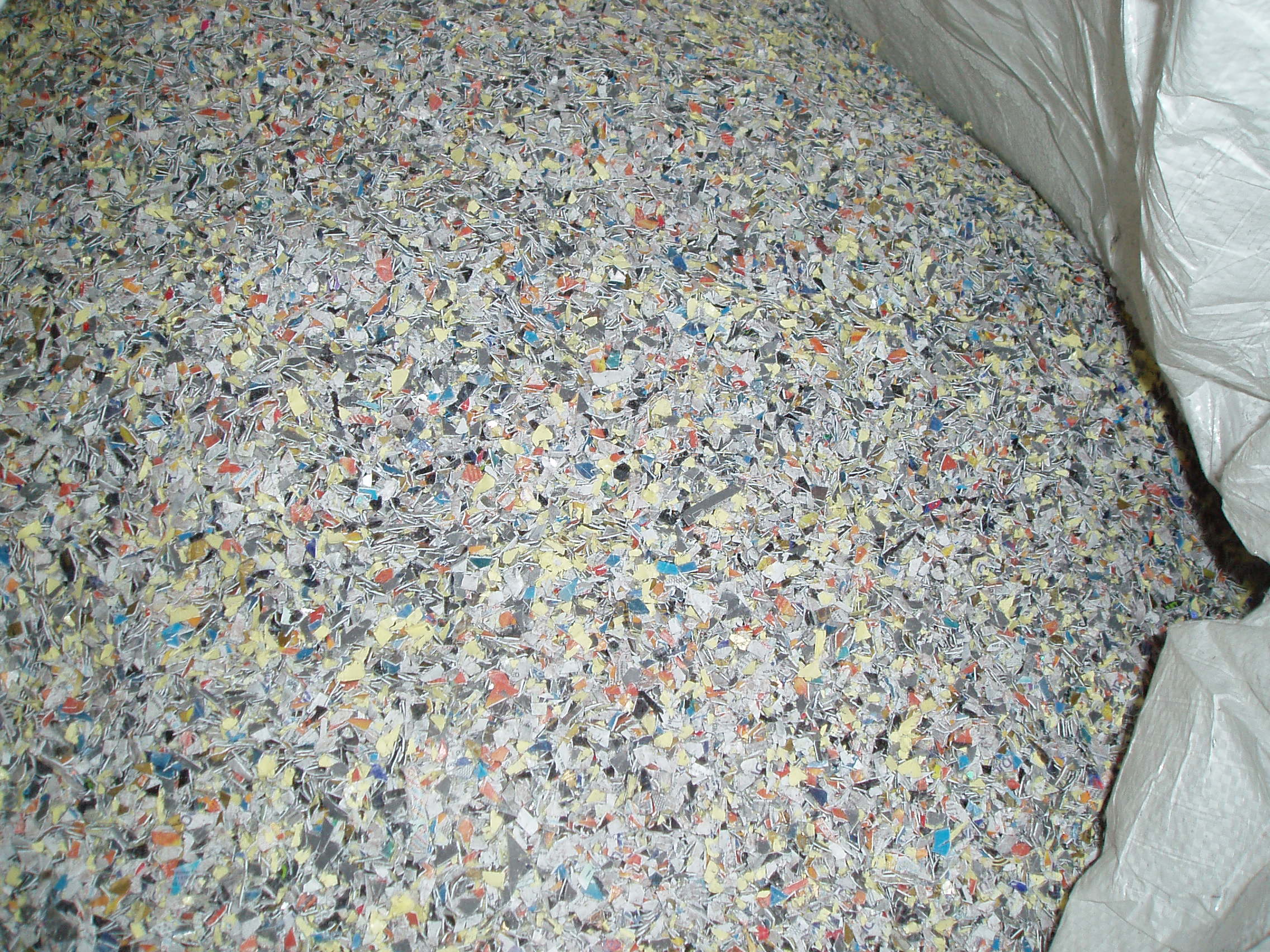 Managed by resource recovery specialist Axion Consulting and the British Plastics Federation (BPF), the RecoCard project partners were a major high street retailer, Jellyfish Livewire, a Hampshire-based digital marketing agency and gift card producer and a specialist recycler.
Already worth £5.6 billion a year, the UK market for PVC gift and store cards continues to grow. Around two billion are produced each year – equivalent to 2,500 tonnes. Most cards are redeemed in store and thrown away, where they end up in landfill and don't biodegrade.
Recognising the disposal challenge, Jellyfish Livewire decided to explore a take-back scheme and specialist recycling system as part of their Green Gift Card initiative.
The retailer had approximately one million old and out-of-date cards. At Jellyfish Livewire's premises, 25 pallets holding the PVC and PETG cards were manually separated from the cardboard carriers and sorted into material types.
The PVC cards were reprocessed into granules to make irrigation pipes. The scheme proved that PVC store cards can be recycled successfully and prevented 10 tonnes of plastic being landfilled.
Although alternative plastic and cardboard options exist, the majority of cards are made from PVC, a readily-recyclable material. The lifecycle of a typical gift or store card tends to be short.
Jellyfish Livewire Managing Director Graham Lycett commented: "There'll always be a need for cards in different materials. As long as we can close the loop for the plastic ones by offering a proper recycling scheme for PVC cards, I think we tick every box and provide retailers with a choice."
Calling for retail industry support and greater consumer awareness to develop the scheme, Graham added: "The UK gift card market is such a big part of our economy – all powered by a small plastic card."
Having proved the concept, investment in infrastructure is the next step. This includes a collection hub for PVC cards, including those redeemed in store, near to the recycler so that material can be transferred in bulk loads to minimise transport costs. The scheme could be extended to other types of cards, such as loyalty cards and hotel key cards.
Jane Gardner, Principal Consultant, Axion Consulting said: "This is an excellent example of how a 'short-life' PVC product like a gift card can be recycled into a 'long-life' one such as pipes. As the first trial of its type, we have shown that gift cards can be recycled successfully and our aim is to eventually extend the scheme to more companies."
Francisco Morcillo, Head of Public and Industrial Affairs at the BPF said: "Once again, PVC is showing how its sustainability credentials have stepped up to the plate. Retailers have now the option to contribute further to a more circular economy by getting involved with the scheme."