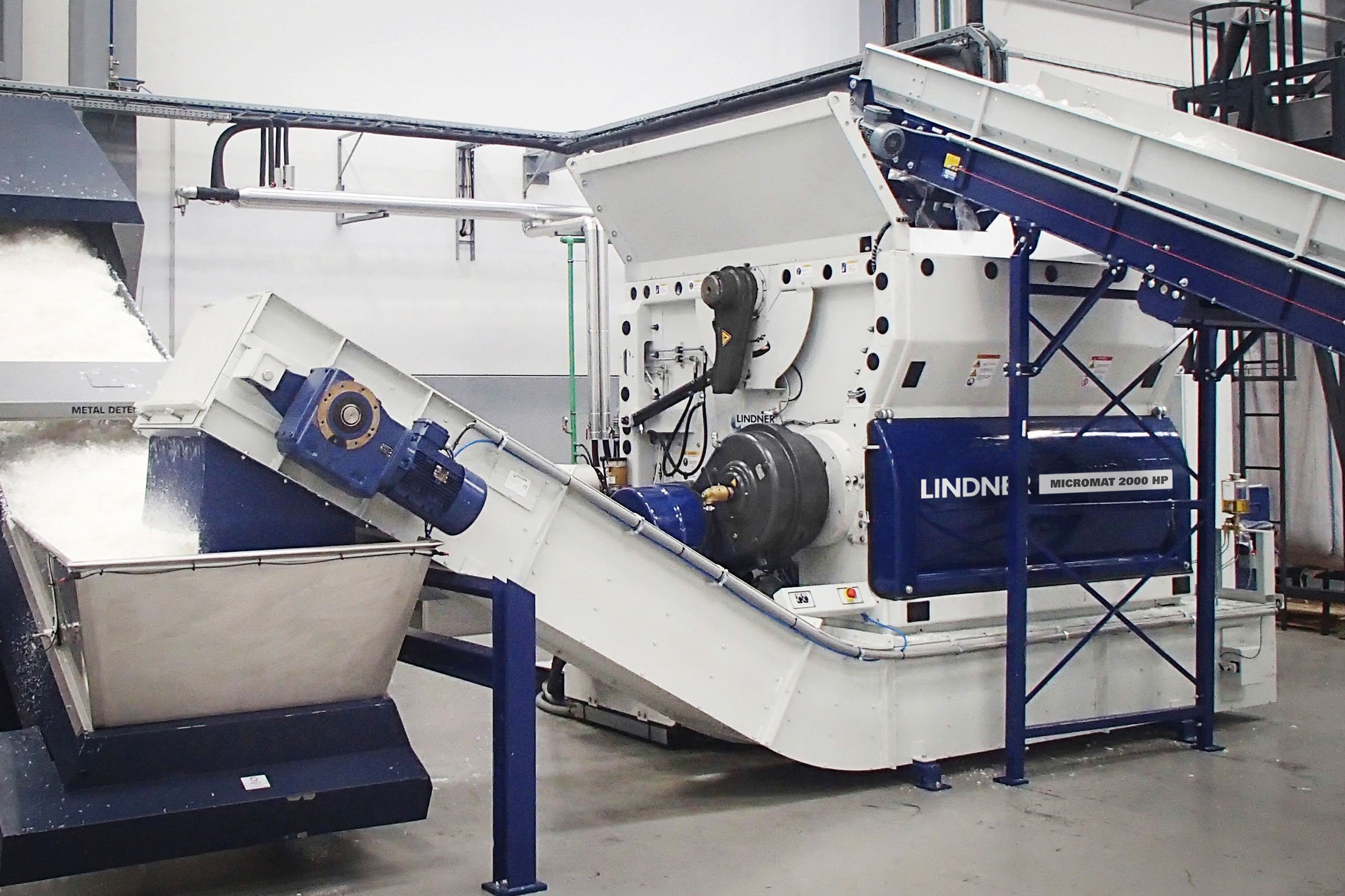 HP stands for High Performance, as Lindner quotes. While the machine sizes and technology are the same as in the tried-and-tested Micromat 2000 and 2500 systems, increases in output of up to 30% are possible. Just like the present single-shaft shredders of the same type, the new versions can be flexibly configured to any desired purpose and boast a low-energy design with minimal maintenance requirements, according to the company.
Ambitious European targets for sustainability, climate and environmental protection will require recycling companies to increase their production capacities among other things. The recycling rate for plastic packaging, for example, is scheduled to reach at least 80% and the waste produced by the lightweight plastic-processing industry will increase significantly. For this reason, many recycling companies and producers of secondary raw materials who are adapting to this dynamic development are already searching for shredding systems that ensure more output without consuming any more space. With the higher performance of the Micromat HP series, Lindner can now meet all these requirements.
To achieve this progress, Lindner re-designed the rotor geometry to allow the knives to be used more efficiently per rotation. The optimised Siemens control unit also contributes towards this goal, meaning that now more than ever before the new Micromat HP is an ideal choice for customers who want an extremely cost-efficient and productive means to shred plastic waste and all other kinds of municipal, industrial and commercial waste to an exact, pre-defined grain size. As with all Lindner models, the knives can be replaced with minimal effort – which keeps maintenance downtimes short. Furthermore, the rotor cooling contributes to optimised material processing, making the operation cost-effective.
Depending on the size and customer requirements, the robust and versatile Micromat single-shaft shredders from Lindner can come with a 132 or 160 kW motor driving the rotor with a speed of 105 RPM. Thanks to the superbly executed gearbox and the connected safety clutch, damage to the machine caused by foreign objects and obstructions can be avoided – meaning no more long machine downtimes. The hydraulically operated maintenance door makes it possible to quickly remove foreign objects and comfortably access the rotor. Additionally, the internal pusher system ensures efficient material feeding.
The new Micromat HP series will be released at Fakuma where Lindner Recyclingtech will provide information about this and other product innovations at stand A6-6108.