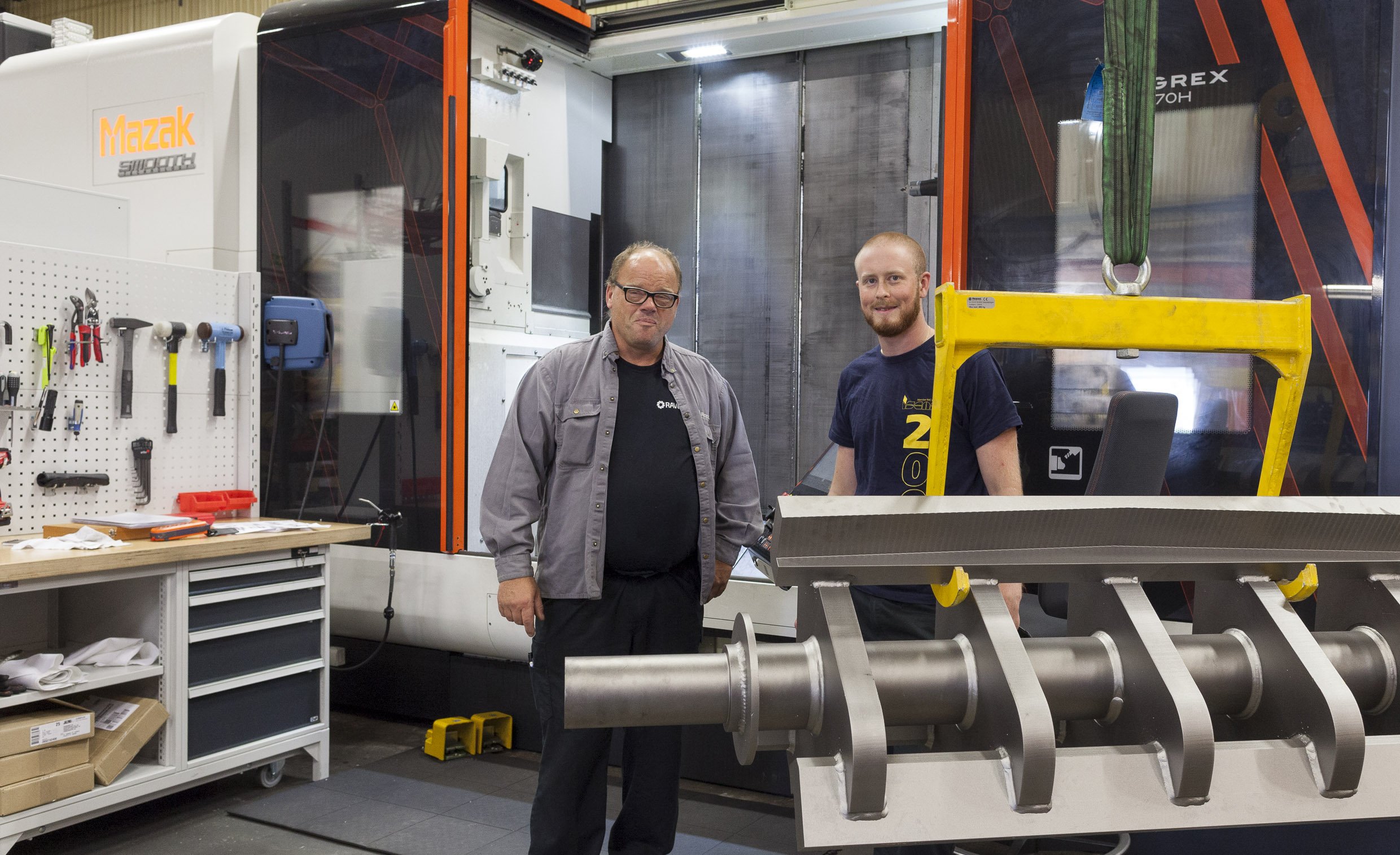 According to the company a new "Done-in-One" turning and milling machine was installed in April, followed by a horizontal machining center in June; a third machine is scheduled to go into operation before the end of the year. The machining centers are fully integrated with an FMS (flexible manufacturing system) center, involving automatic rail-guided vehicles that have the capability of running without any operator intervention. Components produced on the new equipment will be used in granulators that Rapid produces in Bredaryd and also at its U.S. facility in Pittsburgh, PA.
"In the future, we will be able to produce tolerance-critical components in much bigger numbers and in larger sizes in-house than before," says Rapid's CEO Bengt Rimark. "Machining for us is a core technology. We need to maintain very high accuracy and precision, so it is very important that we have complete control over production of the principal components in the cutter housings."
"We are very happy that our new owner, Lifco, has the vision to build for the future. Lifco has a long-term interest in Rapid. It analyzed what was necessary to take us to the next level, and came to the conclusion that the bottleneck was in our machining centers. Hence this investment," adds Rimark. In recent months, Lifco has also has also paid for a major expansion of test facilities in Bredaryd and it has brought back in-house all production of Rapid's granulators for the North American market in Pittsburgh.
The new machining centers in Bredaryd will produce the key machine components for all Rapid granulators. These have a direct influence on the granule quality generated in the cutting process. "You have to convert your scrap material into high quality regrind, so you can feed it back into the production process again without affecting the production process negatively. Your regrind will then get the same value as your virgin raw material, generating huge savings," says Rimark.
He also emphasizes the importance of granulators being able to operate continuously for long periods at a time. "The granulator is often the most profit-generating piece of equipment in a plastics processing factory." Rimark says. "That is why return on investment can be as short as three or four months."
Rimark highlights the outstanding capability of the new equipment. The two very large horizontal machining centers each hold over 200 different tools and can carry out a wide range of tasks, including grinding, drilling and threading. "This provides us with 100% control over all tolerances," he points out.
Because the "Done-in-One" machine can perform both turning and milling, Rapid can produce major components like rotors in a single step. Before, this was a job that required several separate setups.
"Rapid has grown every year since the 2008/9 financial crisis," says Rimark. "We expect demand to continue to increase. Markets around the world are all growing at the moment and we see a lot of investments being made by processors. So, we need to make sure that our lead times remain reasonable."
All Rapid machines are custom-made, so the company cannot build inventory of finished units for off-the-shelf delivery. That makes it especially important for it to be highly efficient in the production of core components. "With this latest investment, we are more flexible in production, we can produce to even tighter tolerances than before, and overall quality is higher," concludes Rimark.