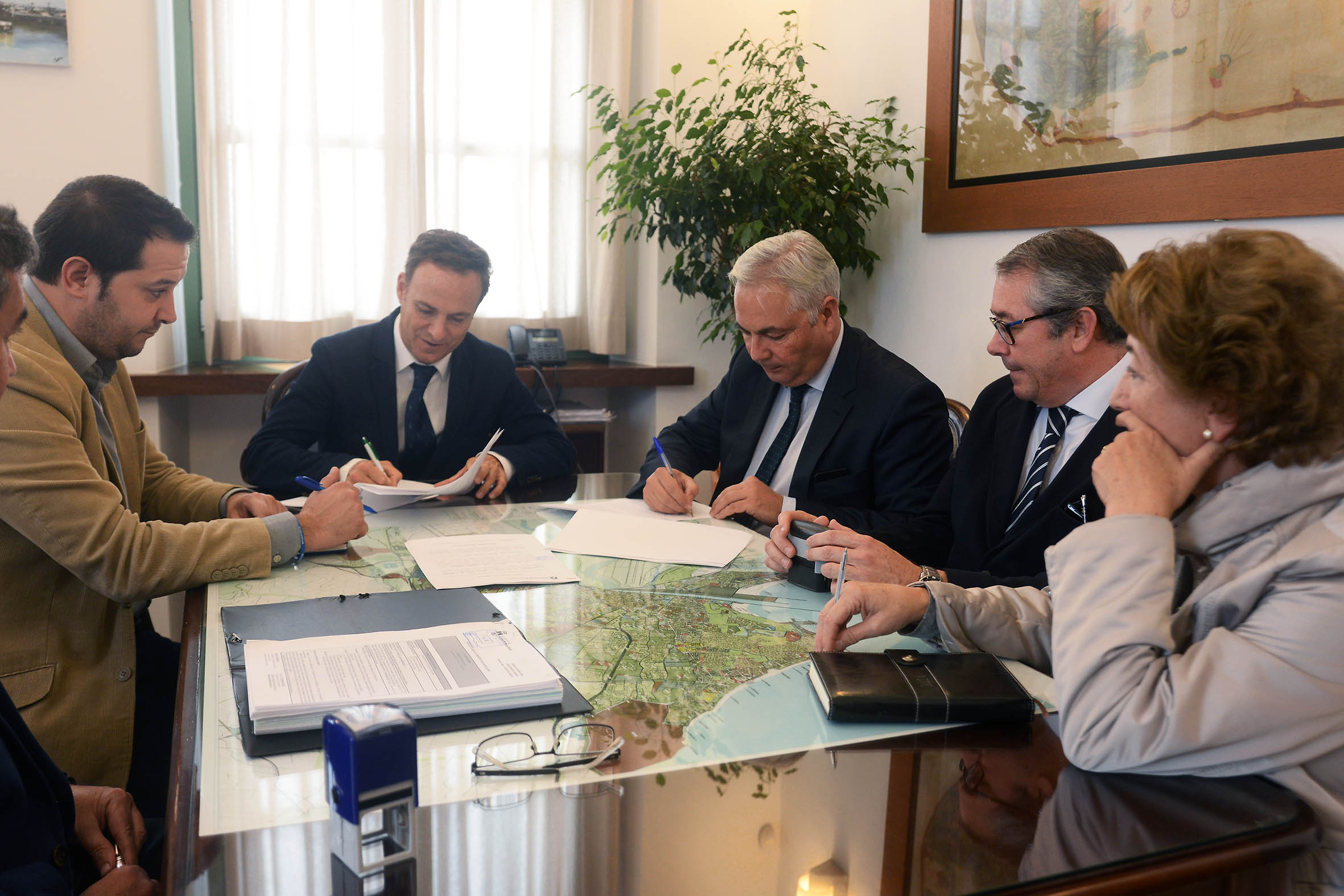 The contract was signed on 29 November by the Mayor of El Puerto de Santa María, David de la Encina, the Deputy Mayor for the Economy, Antonio Fernández, the Director of the Andalusia II Branch of FCC, Francisco José Cifuentes, and the Provincial Manager, Luis Luque. FCC has provided the service in El Puerto directly or through various subsidiaries since 1980.
For this new contract, FCC Medio Ambiente is committed to innovation and the use of clean fuels and clean and renewable energies to ensure a more sustainable service. Thus, in renewing the fleet, non-polluting electric and natural gas vehicles have been incorporated to work silently in the historic centre while the use of diesel equipment will be greatly reduced. These vehicles are designed and adapted to the needs of the municipality to improve the quality of the service provided and to reduce the environmental impact.
The development and implementation of new technologies is increasingly demanding and important efforts are necessary to continue on a road along which FCC has been working for many years. Notably the machinery in the service includes three side loading GNC vehicles of 19 m3 de GNC, a reduced width electric rear loading collection vehicle of 7 m3, an auxiliary GNC electric for collection on both sides and moving CL bins and two electric carrier vehicles for supporting the collection.
For street cleaning, the company will provide the service with a reduced width electric tanker of 5 m3, a self-propelled electric washer, two large capacity diesel aspiration sweepers, a self-propelled electric sweeper, two articulated diesel aspiration sweepers, a large capacity diesel scrubber, a GNC high pressure water cleaner vehicle, an electric tipper vehicle, eight electric carriers, two water cleaner vehicles on electric carriers, a diesel washing carrier, 40 electric tricycles and 10 auxiliary carts for sweeping.
The service supervision will have four electrical inspection vehicles. As auxiliary tools there are 20 brush cutters and 20 blowers, also electrically driven.
The new contract also includes the renewal of more than 230 wastepaper bins and nearly 1,400 bins in the city.
To carry out the service, FCC Medio Ambiente will have a staff of more than 140 full-time and 102 part-time people, including managers, workshops, administration and service management. FCC's proposal emphasised the implementation of plans for training and the reduction of absenteeism.