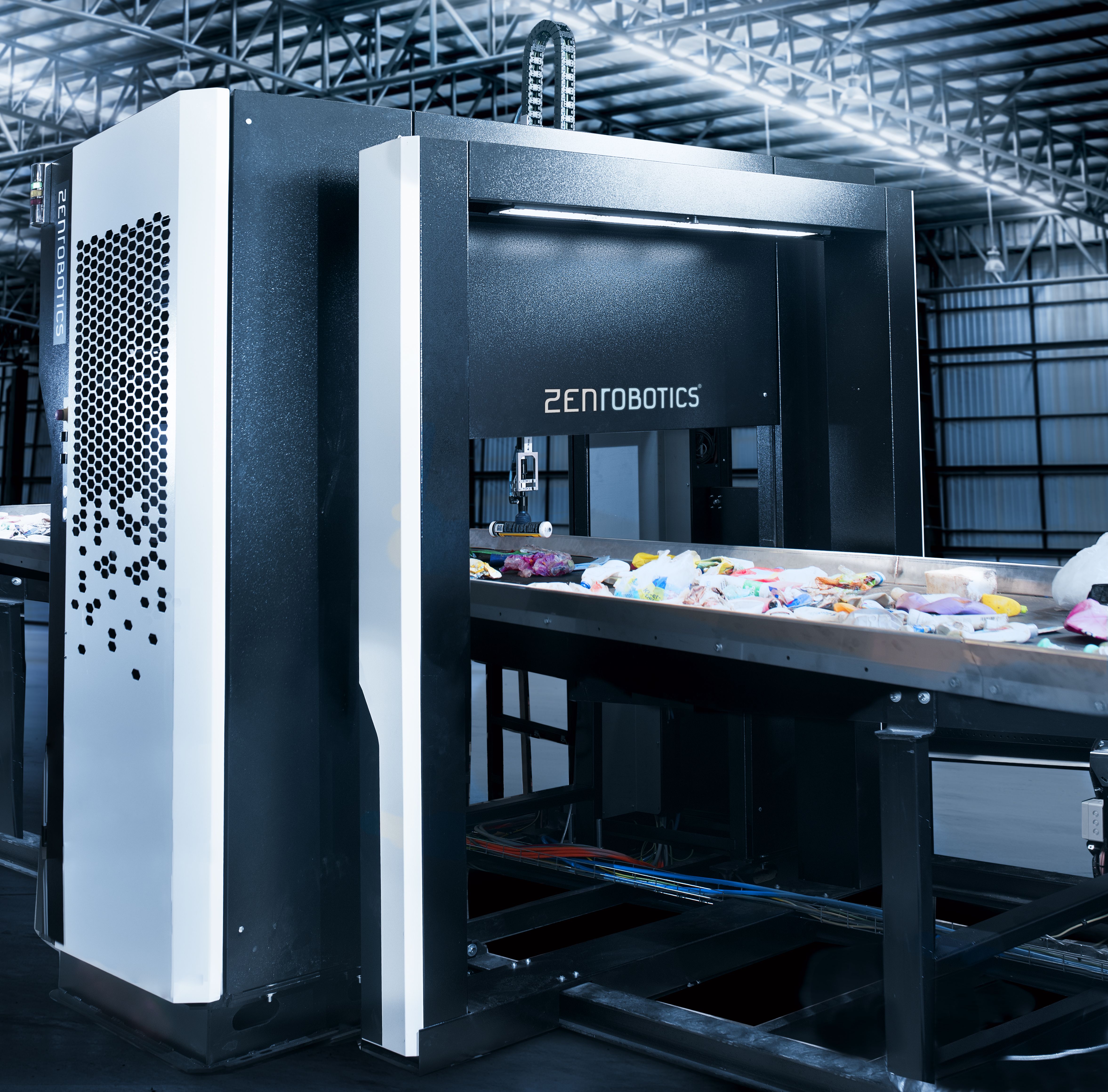 The new robot model is a result of the company's decade-long experience in waste robotics and couples the most intelligent software with high-speed picking. Designed to improve the efficiency of MRF's, ZenRobotics Fast Picker is ideal for lightweight material such as packaging (LWP) and dry mixed recyclables (DMR). "Customers wish to integrate robots to all kinds of waste streams and now we're meeting that demand with the Fast Picker. Now you can choose the ideal robot for every sorting task", Juha Mieskonen, ZenRobotics Head of Sales, explains.
Right Robot for Every Sorting Task
ZenRobotics Fast Picker allows autonomous picking 24/7 and increases recovery while maintaining high purity in recyclables. It's easily integrated to side streams, reject recovery lines and quality control after optical sorting. Its robust and compact design is optimal for a demanding waste treatment environment and can be retrofitted to different conveyor widths. Therefore it fits most picking stations without additional modifications.
ZenbrAIn Knows Your Waste
ZenRobotics Fast Picker is powered by ZenbrAIn, the unique Artificial Intelligence software that analyzes the data and controls the robots. ZenRobotics Fast Picker is not purpose-specific but can be readily updated for performance-tuning or new fractions.