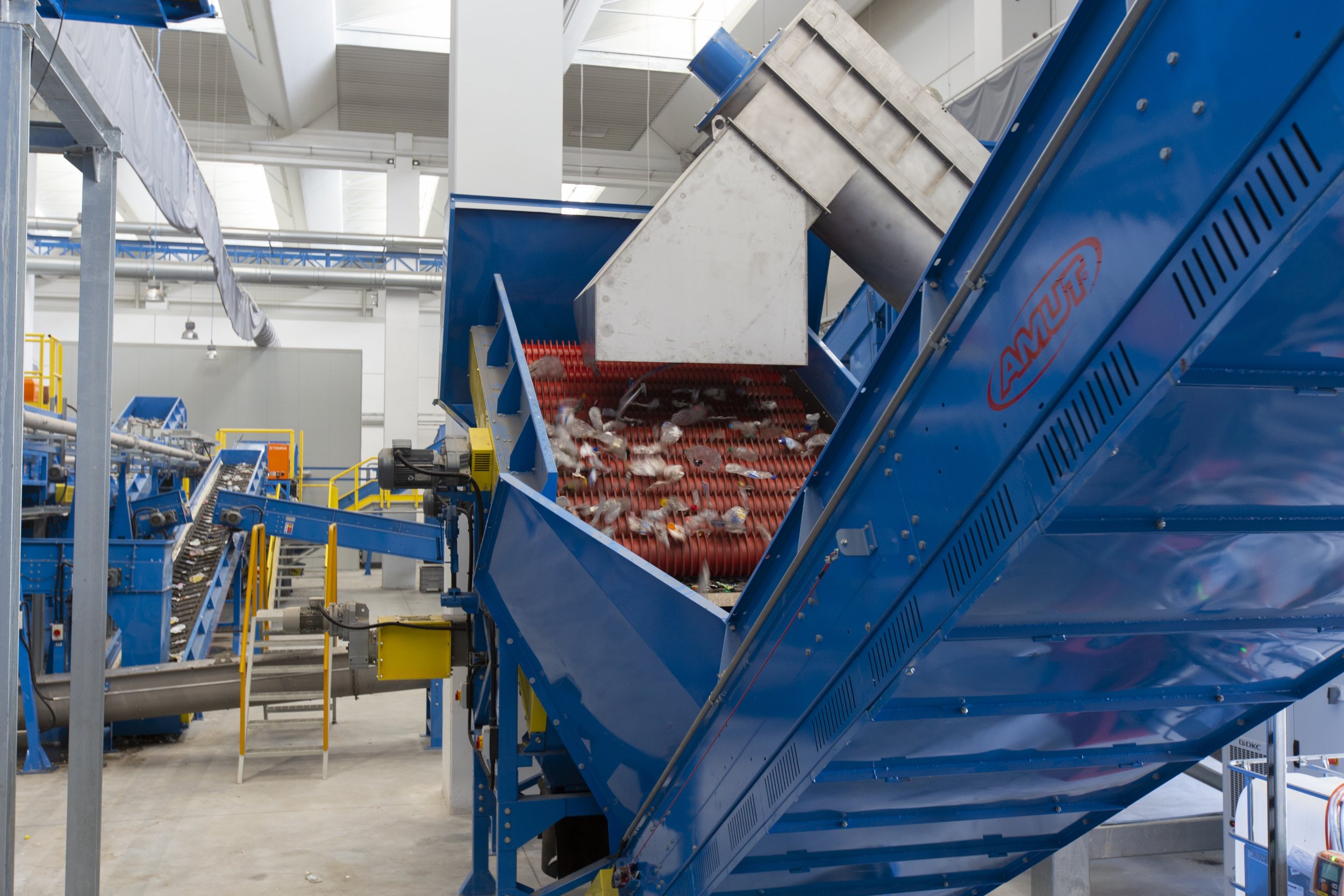 With Amut washing technology, Ferrarelle will produce up to 3.000 kg/h of flakes recycled from post-consumer PET bottles and will use flakes suitable for food application thanks to a re-gradation process. The high quality and purity r-PET flakes will be processed directly to produce preforms and final bottles. After the bottling process, the new generated bottles finally reach the supermarket shelves.
"Under full production process, we expect to exceed our annually preform in-house requirement – actually around 700 million/year. The flakes we produced with Amut plant are of high quality level and why not find new sources of revenue, selling recycled PET to third parties, in a virtuous circle for everyone?" – comments Pietro Bortone, Plant Manager Presenzano Plant of Ferrarelle.
Once bottles bales are opened and sent to the constant feeder, a detector performs an initial positive selection to separate bottles from contaminants before the washing phase. The solution for the upfront part of the line allows the treatment of PET bottles bales not properly sorted, with large quantity of pollutants.
The bottles are conveyed to the Delabeller-PreWasher, a patented machine working in dry process for both labels removal and first cleaning action. The dry process reduces the energy consumption. Two NIR detectors for colour/metal separation take care of final sorting and purify the stream from any non-PET material. The flakes will be washed with Amut patented technology: Turbo Washer and Friction Washer carry out a strong cleaning action to remove all fine pollutants and glue.