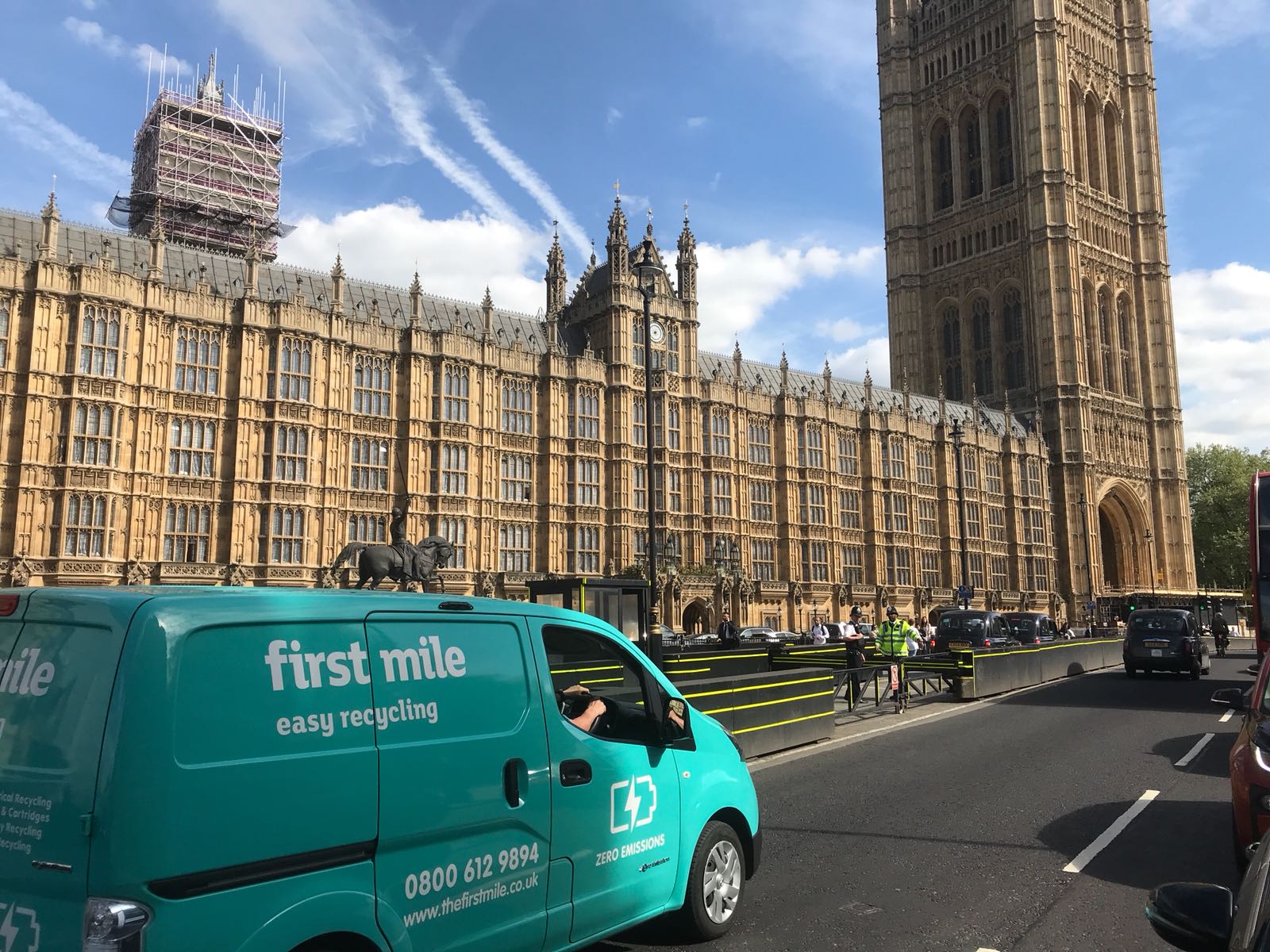 The programme has been launched as a pilot scheme in London where First Mile collects the used KeyKegs from bars and delivers them to plastic recycling specialists OneCircle, where they are then processed and turned back into KeyKegs – a circular-economy product.
More than 90% of the plastic kegs in the UK are KeyKegs, so once rolled out, this initiative will dramatically reduce the number of plastic kegs being thrown into general waste and potentially ending up in landfill. 
Lightweight Containers, the company behind KeyKeg, actively works as a packaging producer with KeyKegs in the waste phase. Together with its customers, beverage distributors and bars, the company is building a community that is eagerly collecting KeyKegs and preparing them for processing. OneCircle, an initiative of the company Lightweight Containers, is responsible for the recycling and transportation of KeyKegs.
First Mile, a carbon-neutral waste processor working for more than 25,000 companies in London, sees new opportunities with the collection of KeyKegs. Joe Allen, Chief Commercial Officer of First Mile: "We estimate that more than 500,000 KeyKegs end up in London every year and it is great that we can now use them as raw materials again. It meets a huge need. Many bars have heard that we are going to process KeyKegs and have spontaneously saved them up. It is clear to them that a lot of plastic ends up in landfill and they want to prevent that from happening. The time has come to work together with packaging producers on closed loops, and KeyKeg is leading the way."
Annemieke Hartman from OneCircle: "We're aiming to reuse the raw materials worldwide. Ideally this would be to make the next KeyKegs, but we want to minimise our ecological footprint, so it may be more sustainable in some situations to make them into other high-quality recycled products. We can recycle our kegs now because years ago we designed the KeyKeg & UniKeg with circularity in mind. We have developed various collection models and recycling methods and are supporting circular solutions around the globe. We work together with brewers, beverage distributors and innovative waste companies such as First Mile and GroenCollect. We have developed tools that allow our supply chain to separate the valuable materials and are actively looking for people and companies to join our fast-growing community."
In England, OneCircle is building a nationwide collection network. Members of the network collect and crush the KeyKegs into bales. OneCircle collects the bales and transports around 12,000 KeyKegs per truckload to the processing plant.
The plastic recycling industry in Europe is struggling with the rapidly growing, complex streams of plastic. There are more than 250 types of plastic and only a few can be reused. The vast majority of them are used in one-off, low-value applications, or either landfilled or incinerated. A KeyKeg consists of 81% PP and PET, two types of plastics that can be reused as a circular raw material. The rest of the materials can be used in other high-quality applications. Each KeyKeg already consists of 30% recycled material. This share will increase further in 2019 to 40%.