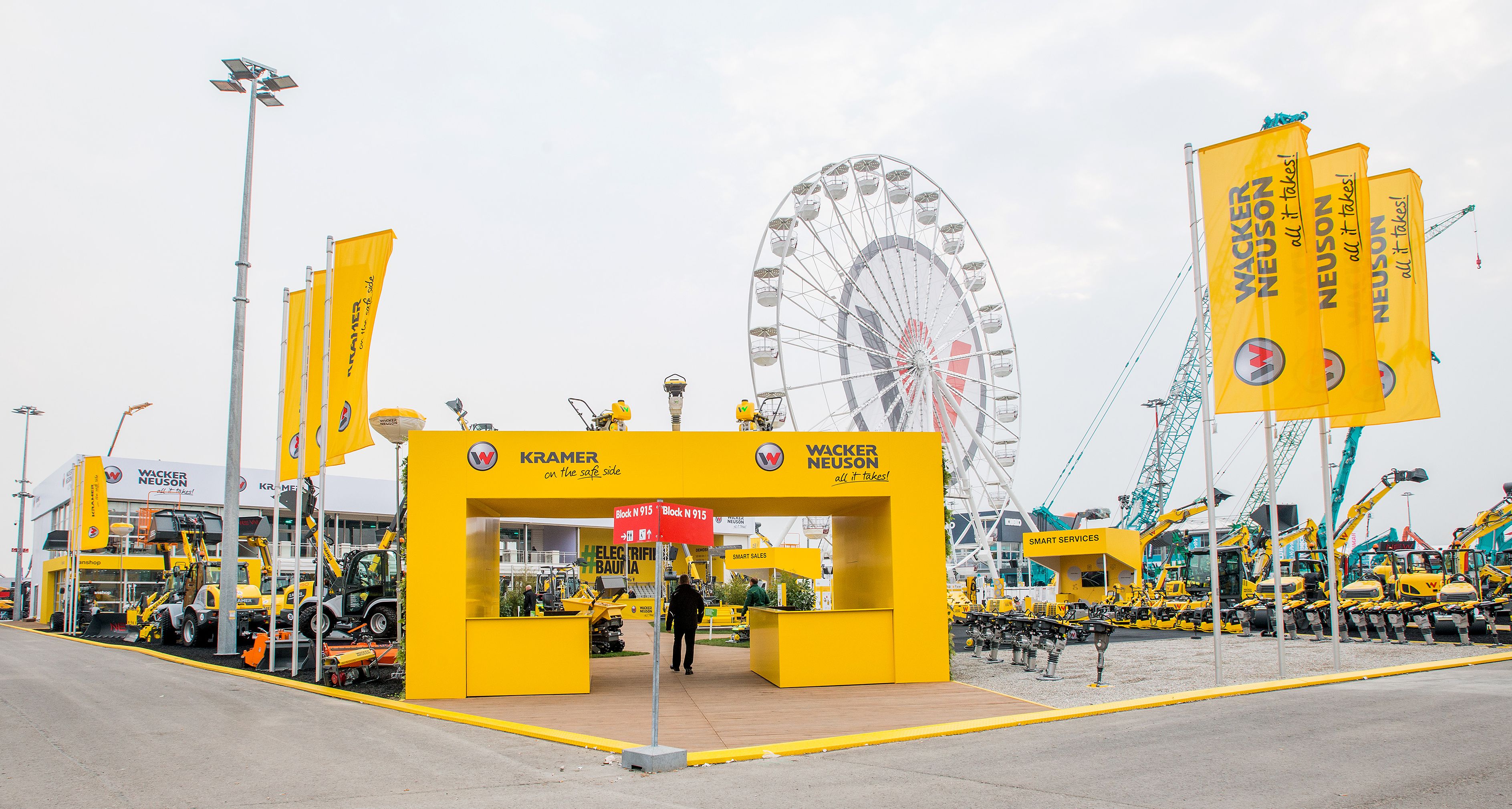 Profitability also improved significantly. Profit before interest and tax (EBIT) rose 31.3 percent to EUR 30.2 million (Q1/18: EUR 23.0 million). "This strong start to the year sees us continue the dynamic pace of growth from the fourth quarter of 2018. Demand for our products and services is high and this has helped us gain market shares in many countries," explains Martin Lehner, CEO of Wacker Neuson SE. "Throughout the whole of 2018, we had to contend with major bottlenecks in the global supply chain. Although the situation has not been fully resolved, it has improved significantly in 2019," he adds.
Double-digit growth in all regions
The Group's rise in revenue was fueled by double-digit growth in all three reporting regions. Revenue for Europe, which accounts for around three quarters of Group revenue, rose 18.3 percent to EUR 316.7 million (Q1/18: EUR 267.8 million). Revenue grew rapidly in a number of countries here, including the UK, where the Group reported particularly strong sales of excavators and dumpers together with an increase in market shares. Business with agricultural machines also grew at an above-average rate. Revenue generated by Weidemann- and Kramer-brand wheel loaders and telescopic handlers was up 42.2 percent to reach EUR 74.1 million (Q1/18: EUR 52.1 million).
In the Americas, revenue rose 14.0 percent to EUR 104.5 million (Q1/18: EUR 91.7 million). Adjusted for currency effects, revenue increased by 6.7 percent. While the Group reported significant gains in the US, demand in Canada was dampened by the tightening of emissions legislation, which came into effect on January 1, 2019. This had resulted in pre-buy effects in the fourth quarter of 2018. The more favorable currency situation had a positive impact on earnings. Restructuring measures at the plant in Wisconsin, USA, are continuing as planned.
Revenue for Asia-Pacific increased by 21.8 percent to EUR 13.4 million (Q1/18: EUR 11.0 million). The Group continued to ramp up production at its plant in Pinghu, China, which it had opened at the start of 2018. The OEM collaboration concluded with John Deere in the summer of 2018 covering mini and compact excavators also got off to a good start. The first machines were delivered in the first quarter of 2019. The Group reported major revenue gains in China. However, business in Australia developed slightly below expectations.
Guidance confirmed
The leading international trade show Bauma was held in Munich at the start of April. The Group showcased a host of new products here together with innovative solutions from its electrically powered light and compact equipment product line and a range of digital services. "The talks we held at the show once again confirmed that we are on the right track to consolidate and expand the success of the Wacker Neuson Group in the long term," adds Lehner. The Group confirmed its guidance for fiscal 2019, which it issued back in March. Buoyed by the strong start to the year, its well filled order books and the very positive feedback from customers at Bauma, the Executive Board expects revenue to lie in the upper half of its projected range of EUR 1,775 to EUR 1,850 million. The EBIT margin is expected to come in at between 9.5 and 10.2 percent.