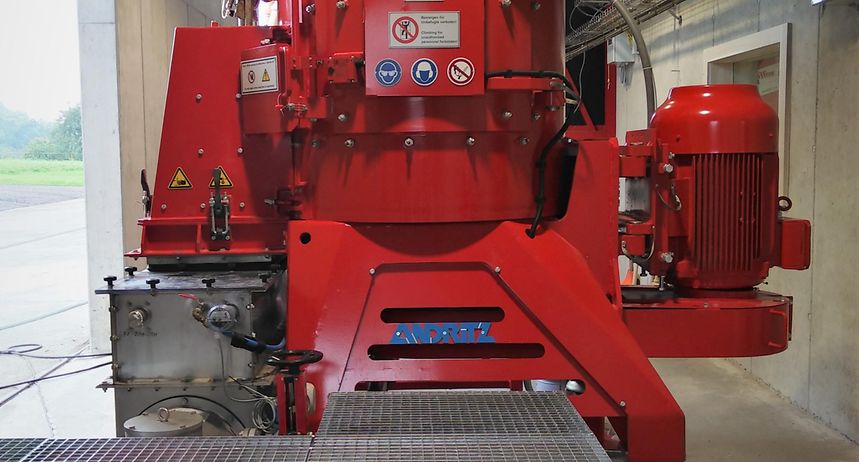 The Andritz Universal Cross-Flow Shredder Bio-QZ, type 1200, processes up to 20,000 tons of biomass per year consisting of biological waste from agricultural food and milk production. The cell structure of the substrates is broken up in order to maximize the contact surface for the fermentation bacteria, causing biogas formation to begin sooner and more intensively. The main advantage of the Bio-QZ is the special separation of organic components from other inorganic elements.
The new biogas plant with a capacity of 800 kW is operated in Switzerland as a model plant for biomass use. The plant at the Holzhof cheese factory is the first in Switzerland to be integrated into a farm with a cheese production plant attached. The resulting residual biomass is used to generate electricity for the farm itself as well as for another 1,500 households in the area.
The Holzhof cheese factory in Bissegg, Switzerland, is a family business in the fifth generation and processes up to 2.2 million liters of milk every year to make cheese.