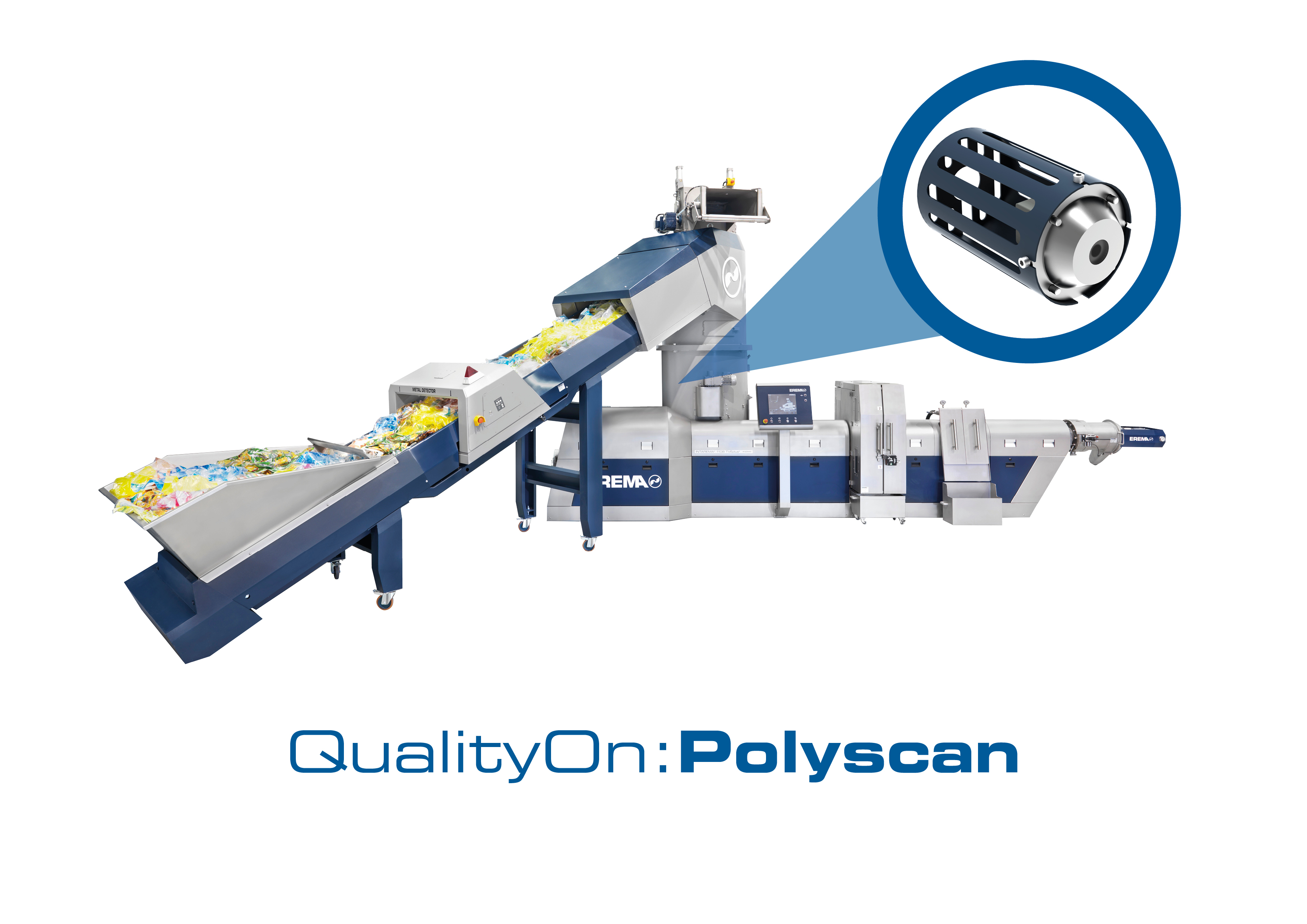 This requires high-quality recycled pellets and a stable recycling process. The QualityOn package provided by the recycling machine manufacturer Erema enables continuous quality monitoring during the ongoing recycling process. This means that current MVR, IV, colour values and now also the polymer composition of the input material can be measured directly at the machine.
The QualityOn:Polyscan is installed at the Preconditioning Unit (PCU) of the recycling extruder. It measures the polymer and filler composition of the input material in real time. "As soon as the measured values leave the defined tolerance range, the machine operators automatically receive a message and can thus take countermeasures at an early stage or remove reject material immediately from the ongoing process," explains Clemens Kitzberger, Business Development Manager in the EREMA Group for the Post Consumer Division.
The measurement is based on RAMAN spectroscopy. The interaction of the laser light with the material determines its composition in the PCU. With the exception of very dark and black input material, this method is suitable for all thermoplastics and fillers. The measured values are displayed at the EREMA machine and a message is generated if there are deviations from the tolerance range. By measuring fluctuations in relative quality, QualityOn:Polyscan supports the optimisation of the recycling process.
Depending on requirements, it is available in a package that includes QualityOn technologies for MVR, IV and colour value measurement as well as a stand-alone system for existing and new recycling machines. In combination with the Manufacturing Execution System 360, which records production and machine data for the entire machine park, recycling plant operators can benefit even more from QualityOn data over the long term in the form of detailed analyses.