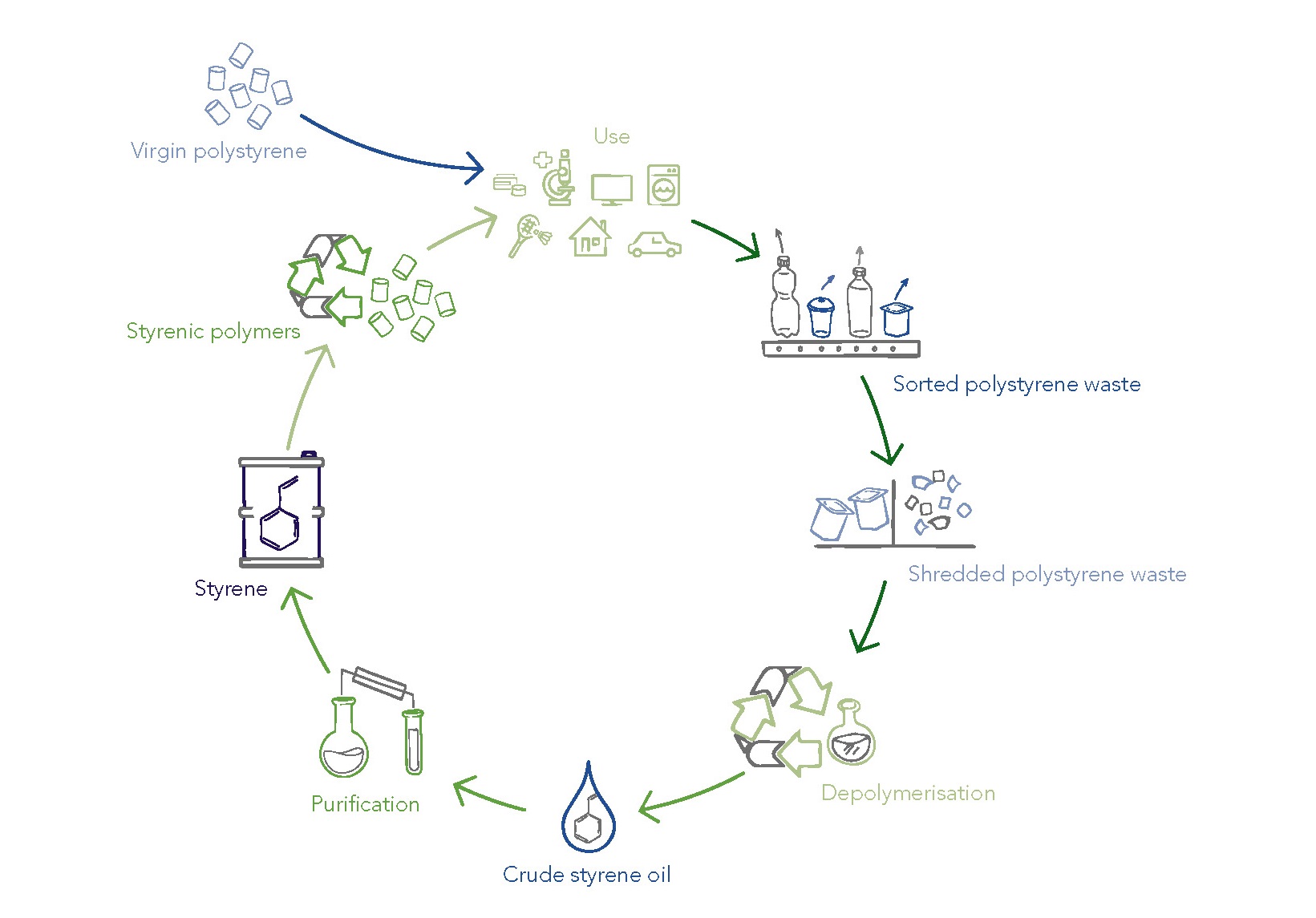 With Tomra's near-infrared (NIR) sensor technology, post-consumer plastic waste was sorted in a multi-step process including initial sorting from post consumer waste, grinding into smaller flakes, washing, drying and flake sorting. The resulting purity of polystyrene turned out to be higher than 99.9%.
Jürgen Priesters, SVP, Circular Economy at Tomra, sees one reason for the good results is certain properties of the material: "Styrenic compounds have a unique signal that enable easy and very precise sorting, an advantage which some of the other polymers do not have."
Tomra's findings prove that today's sorting technologies achieve a purity level beyond what is required to successfully recycle polystyrene through both mechanical as well as advanced recycling processes. Along with INEOS Styrolution's investments in multiple recycling projects, this takes the company another step closer to developing closed-loop solutions for styrenics.
"These findings on polystyrene sorting makes styrenics a material of choice for a circular economy and confirms our statement that styrenics are made for recycling like no other," comments Sven Riechers, Vice President, Business Management, Standard Products EMEA at Ineos Styrolution.