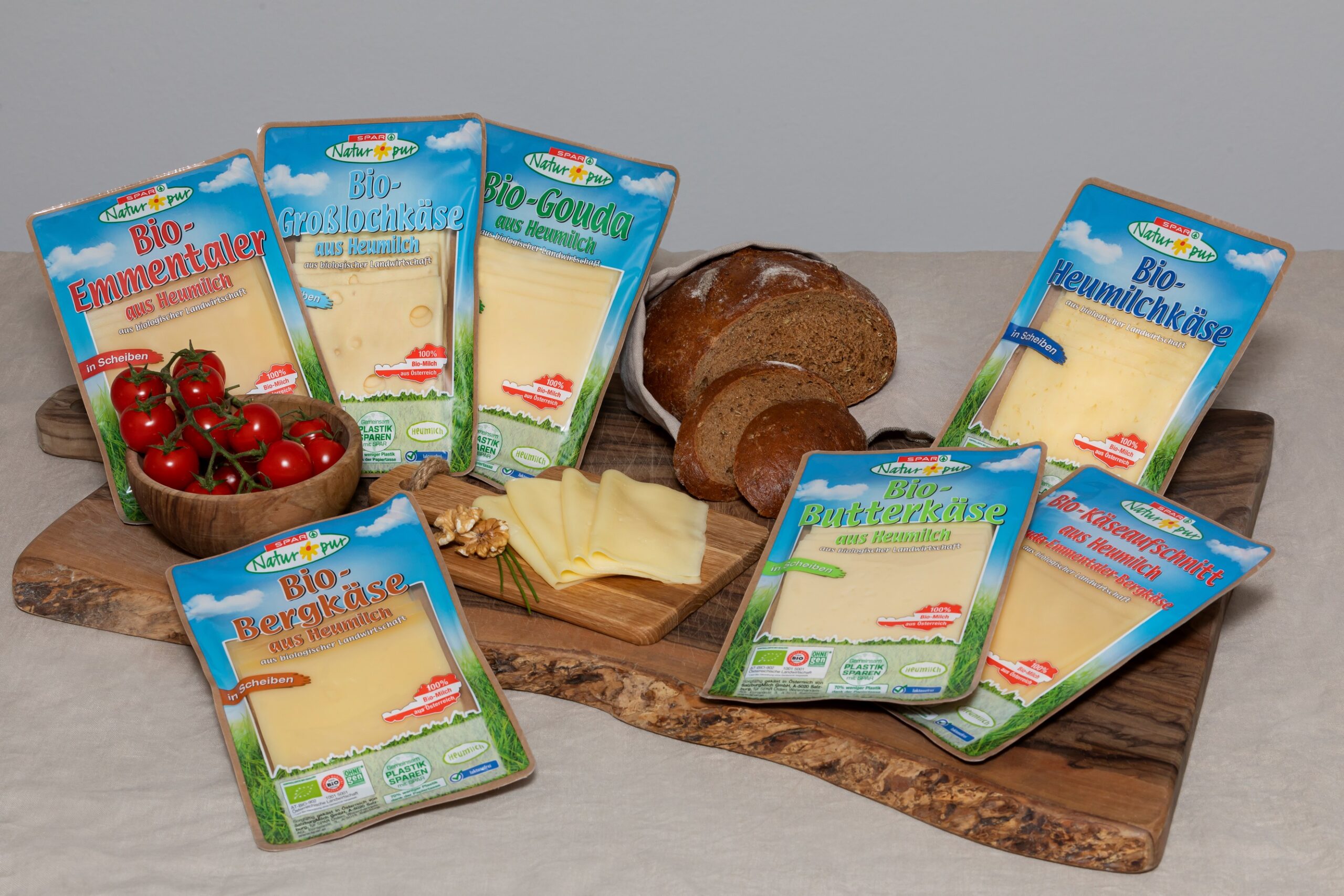 The new packaging will reduce plastic usage for Austrian dairy producer SalzburgMilch by approximately 40 tonnes per year, compared to its previously used rigid plastic trays.
Mondi has launched its PerFORMing removable in partnership with SalzburgMilch for the brand SalzburgMilch Premium and the premium own-brand SPAR Natur*pur organic cheese slices. The shallow paper tray combines the recyclability of paper with the essential barrier properties of a thin plastic coating to keep food fresh and avoid waste.
Mondi released its original PerFORMing range in 2019 and has continued to work hard to make it even more sustainable. The original product could be recycled in Austrian paper recycling streams. The updated product now consists of paper and fully removable plastic which can easily be separated from the paper tray allowing for 100% paper recycling across Europe.
The product is made locally in Austria, meaning transportation is kept to a minimum and the overall carbon footprint is reduced. The base paper for the tray is Advantage Formable made predominantly from locally sourced wood and produced by Mondi Frantschach, while the trays are processed and coated by Mondi Zeltweg, both located in Austria.