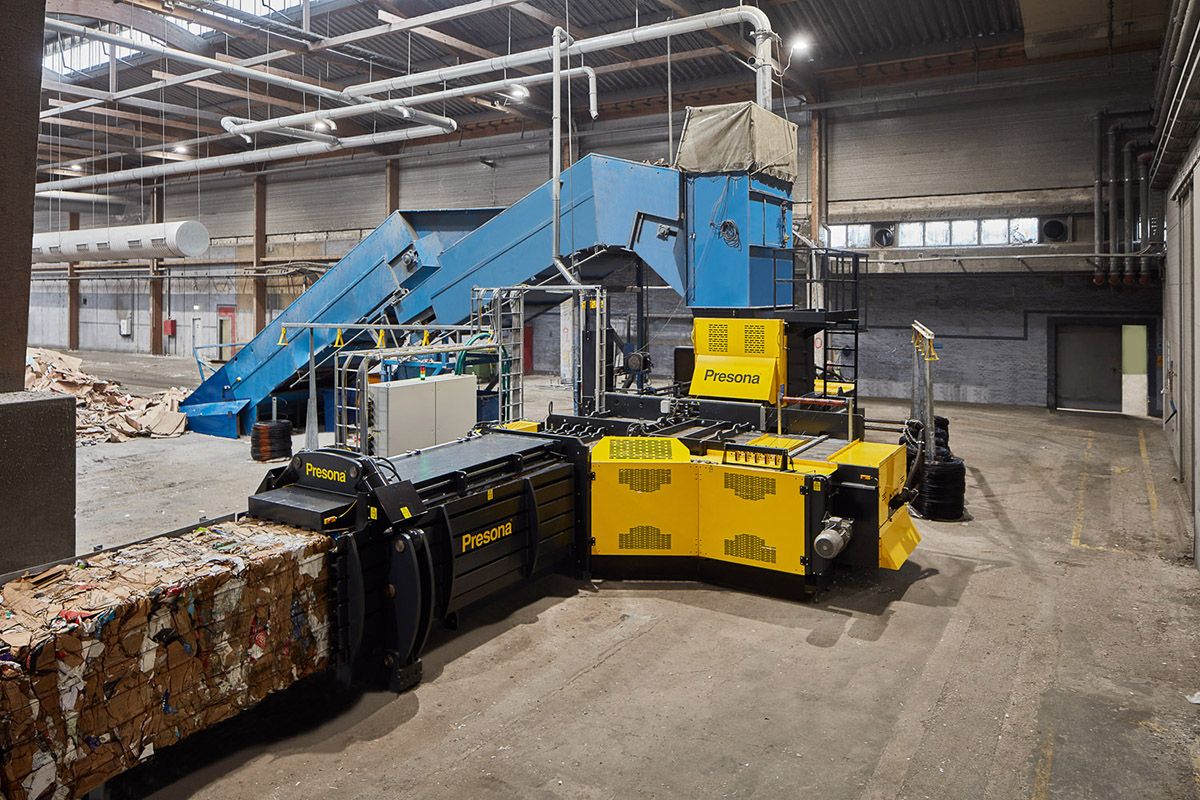 A single MP 270 MH baler can replace several smaller balers at a lower cost, says Presona. "In practice, we have put a turbocharger on a baler. I think we are the first in the world to do that," says CEO Stefan Ekström. The new baler, which has the nickname "Mega", is intended for recycling and sorting plants or other businesses that bale large quantities of material.
The basis to MP 270 MH's high performance is parallel processes and self-optimization: When the material that is to be compacted falls into the baler, its density is automatically measured and then the baler optimizes itself and proceeds to pre-compress the material to 200 kg / m3. The pre-compressed material is then moved to the main press which creates finished bales while new material is being pre-compressed.
"Being able to pre-compress and make finished bales at the same time means that the capacity will be much higher compared to other types of balers on the market. The pre-compression can be compared to a turbocharger – by increasing the density of the added material we get much higher output, ie more bales per hour. This means that the cost per bale will be lower," says Stefan Ekström.