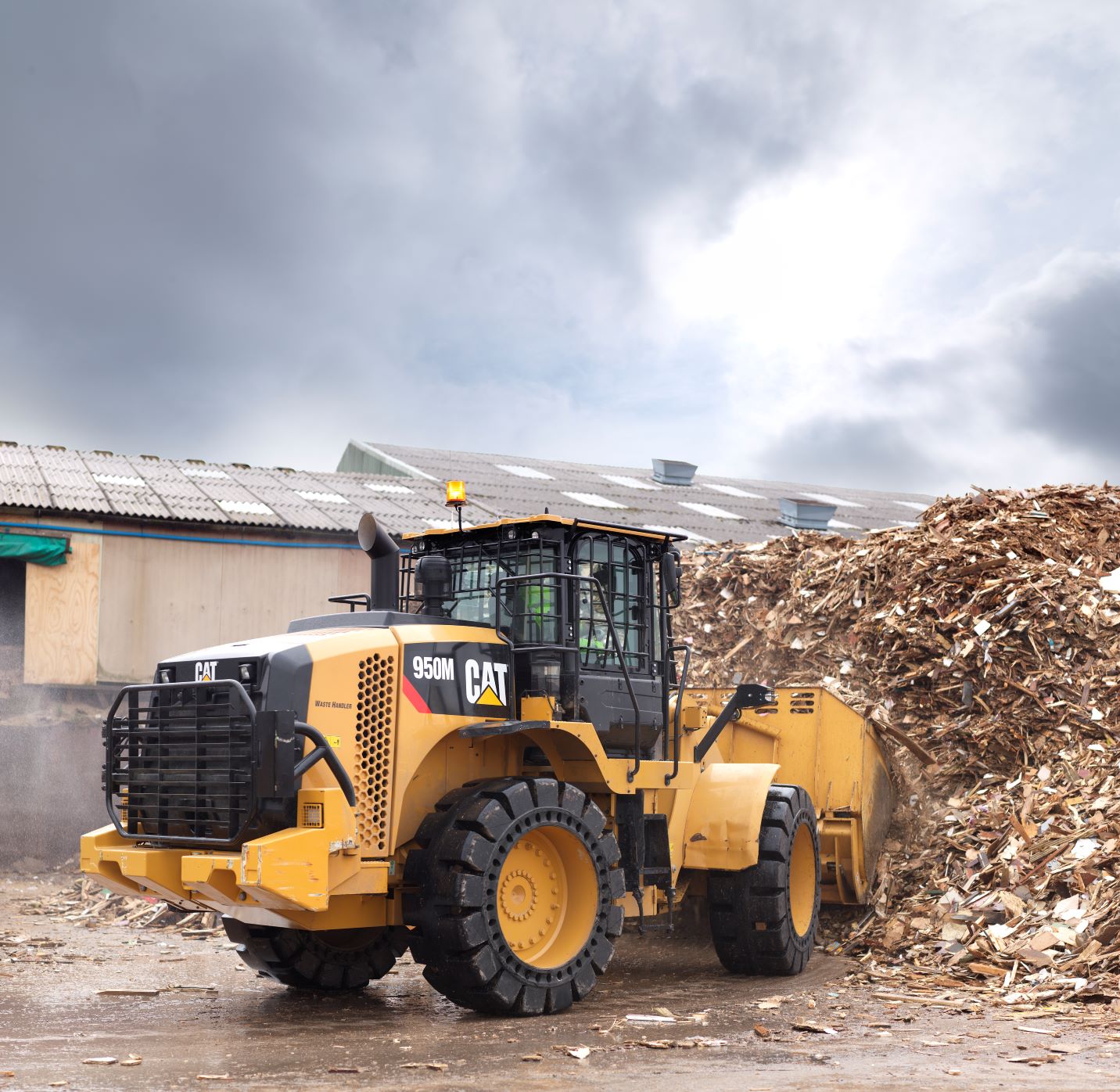 Joystick steering brings better maneuverability, improved safety and more comfort to employees in the waste management and recycling sector.
The new Caterpillar joystick steer feature is unique in its class bringing lots of benefits to the operator including making the steering of the machine easier and lowering the risk for repetitive strain injuries. The joystick is mounted to the side of the seat, so it swings with the seat when the machine moves, which is ergonomically better than having a fixed steering wheel. After a day of maneuvering a Caterpillar with a joystick, operators have reported a reduction in arm fatigue, which is a very significant health and safety benefit.
In machines with a joystick, the steering wheel is removed, which gives the operator more visibility. The operator can see other people much better, work more precisely and safely. The feedback the joystick gives to the driver is force and speed sensitive. There is even a switch to select gears and buttons to choose between forward, neutral and reverse.
Larger Caterpillar machines already have joystick steering fitted as standard. For the recycling and waste sector, medium-sized machines are often the preferred customer choice, the Cat 950M wheel loader in particular is favoured for its versatility. It is the ideal machine for shifting material at recycling or waste transfer and processing sites. For these machines steering wheels are currently fitted as standard but the joystick is an optional extra.