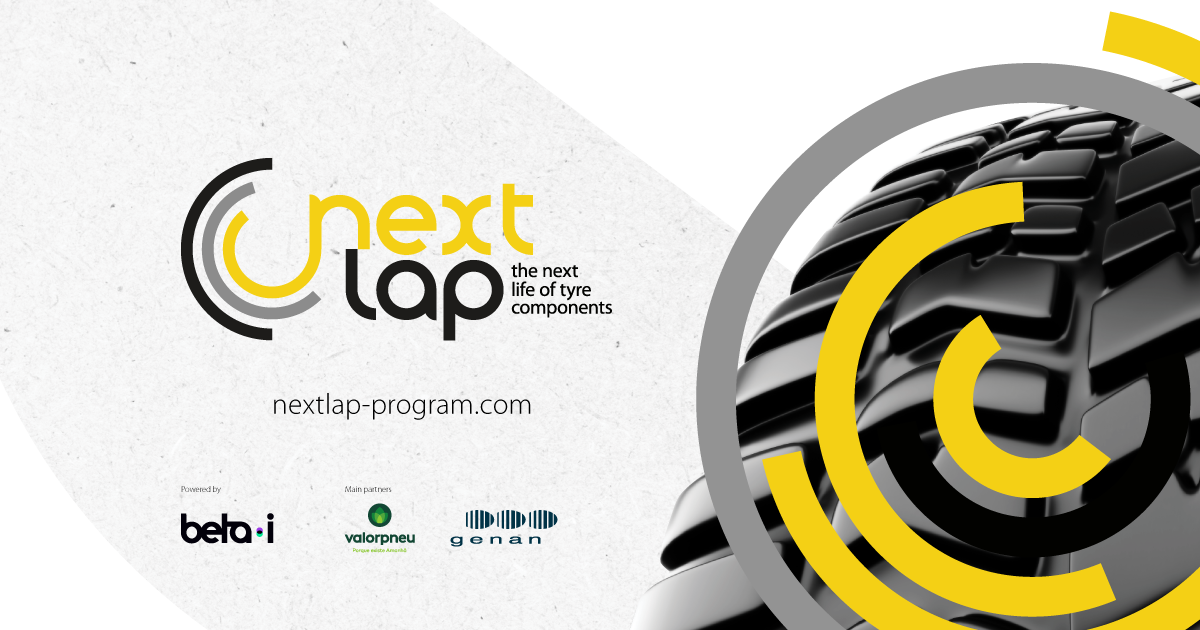 With the mission of improving the efficiency of primary resources, reducing material waste, and promoting a more circular market, the Portuguese management entity Valorpneu and the multinational recycler Genan, with the technical and management support of the Beta-i consultancy, an innovation program that challenges startups from all over the world to collaborate with the two companies in the sector in the creation of pilot projects to give new use to materials derived from end-of-life tires is born.
In recent decades, the increase in the number of vehicles has led to significant growth in the number of end-of-life tires worldwide, with the disposal of used tires being a major concern for the environment and also for public health worldwide. According to data from the WBCSD (World Business Council for Sustainable Development) of December 2019, every year more than 30 million tons of end-of-life tires are discarded worldwide, with Europe registering a number in the order of 3.4 million tons.
In order to derive and expand end-of-life tire recycling applications, Valorpneu and Genan decided to invest in an innovation program with a collaborative methodology, designed by the innovation consultancy Beta-i, capable of uniting the two companies with partners from all over the world and developing projects that will improve the sustainability of the sector, increasing the circularity of raw materials on a large scale. The NextLap program, which will operate on a totally remote basis, has opened its applications through the website for individuals, university research centers, global companies, and startups that have solutions ready for implementation, or innovative models that can be developed for application in existing processes, or even new forms of reuse of materials derived from the tire.
For Climénia Silva, Valorpneu's General Director, "sustainability, resilience, circular economy and innovation are fundamental concepts for Valorpneu. For some time now, the need and potential of an economy that guarantees the preservation of the environment and natural resources have been discussed. In this pandemic context, we are living in the expectation of a more sustainable restart, this model goes from a necessity to an obligation. As a used tire management entity in Portugal, Valorpneu has been permanently investing in R&D and in the development of new solutions for end-of-life tire derivatives and NextLap is another company's bet in this sense. A project that creates the opportunity for startups and companies to be at the forefront of building a more sustainable and responsible future."
It should be highlighted that annually, in Portugal, an average of 80 thousand tons of end-of-life tires are generated, with the remaining 40% being sent for recycling and for energy recovery.
According to José Carvalho, Genan's Director of Business Innovation, "the core of everything at Genan is sustainability. It is in the DNA of the company and its employees. For Genan, sustainability means aiming for a greener planet, doing our best in all our processes, from the reception of end-of-life tires to the production of clean and high-quality products. Programs like this allow us to put into practice this search for sustainability and enhance our slogan – STRIVING FOR A SUSTAINABLE FUTURE."
According to Pedro Rocha Vieira, co-founder, and CEO of Beta-i, "given the pressure that economic activities currently exert on natural resources, it is part of our DNA to invest in collaborative innovation projects that promote the circular economy and reduce waste. We have already done this at the European level with programs aimed at the reduction of plastic in retail and the reuse of furniture. And now, we're back to using our unique methodology in the tire reuse sector. We want to create synergies with innovators from all over the world alongside Valorpneu and Genan and help test real market solutions, with real benefits for the environment. For program partners, this is a way to quickly access global innovation, and for entrepreneurs, it is a unique opportunity to grow and have a global impact."
Over nine months and after the selection process, proposals with the best technologies, processes, and business models will participate in a three-day bootcamp to start working with Valorpneu and Genan in developing pilot projects to treat, reuse and bring innovative applications to entire, fragmented tires, and especially to the three components derived from end-of-life tires: rubber granules, textile fibers, and steel. At the end of April 2021, the projects will be presented to the ecosystem and implemented in the real context as economically viable solutions.
According to a study promoted by Valorpneu on the impact of managing used tires in Portugal, per 1 ton of tires recovered 1.3 tons of CO2 (greenhouse gas emissions) are avoided and 37,283 MJ of energy saved, contributing to a significant reduction in environmental risks. The system avoids around 45 MJ of imports and contributes around 78 MJ to the National GDP, generating wealth, as well as leveraging job creation with around 970 direct and 1,000 indirect and induced jobs.