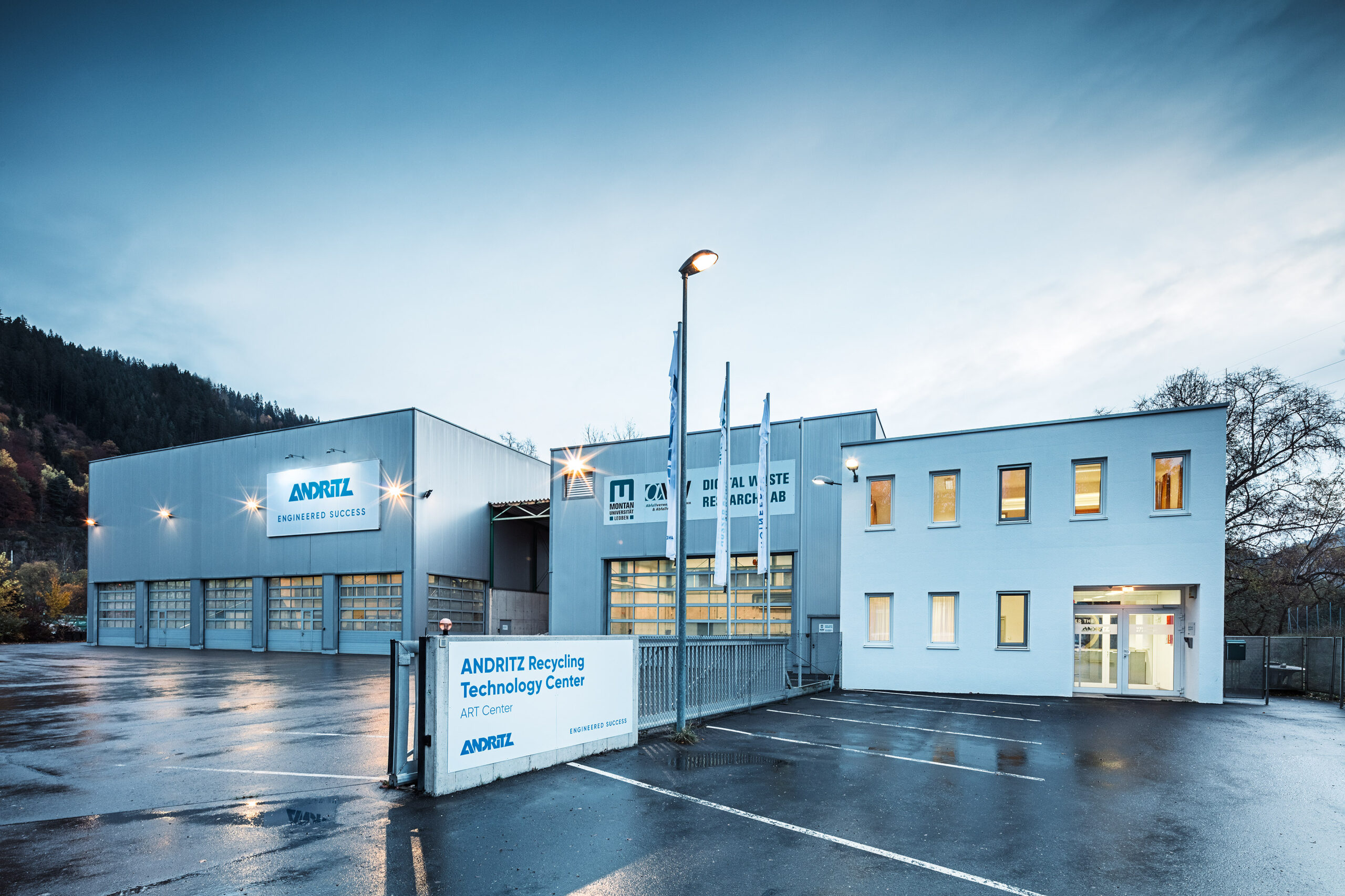 Thus, Andritz is not only extending its product and service portfolio for its recycling customers worldwide but also significantly expanding its research and development activities in the recycling sector through close collaboration with the University of Leoben (Montanuniversität Leoben).
The new Andritz Recycling Technology Center – the ART-Center– has been equipped with innovative shredder technology from the Andritz ADuro product line that was presented recently, and it enables customers to conduct recycling tests under real plant conditions with industrial-scale equipment. The ADuro shredders can be used for primary and for secondary shredding as well as for fine granulation and dismantling of composite materials. As a result, tests are possible with very different waste streams and complete recycling processes can be replicated.
"We know how important it is to improve processes and products on a continuous basis. That is why we are also offering our customers the opportunity to experiment with new machines and configurations in the ART-Center in order to find the best possible solution for the respective need," explains Michael Waupotitsch, Vice President Reject & Recycling at ANDRITZ. The new technology center covers a total area of 3,600 m2 and is available to recycling customers from different industries as well as to research and development organizations.
The same site also accommodates the newly opened Digital Waste Research Lab of the University of Leoben – a research center for waste processing and waste management. The collaboration between Andritz and the University of Leoben creates synergies between research and industry in order to develop technologies and products for the future needs of the recycling industry. "A recycling-oriented circular economy is a response to our environmental problems. New, innovative sorting and processing technologies can convert more and more of our waste into useful secondary raw materials," adds Dr. Roland Pomberger, Professor at the University of Leoben and Head of the Chair of Waste Processing Technology and Waste Management.