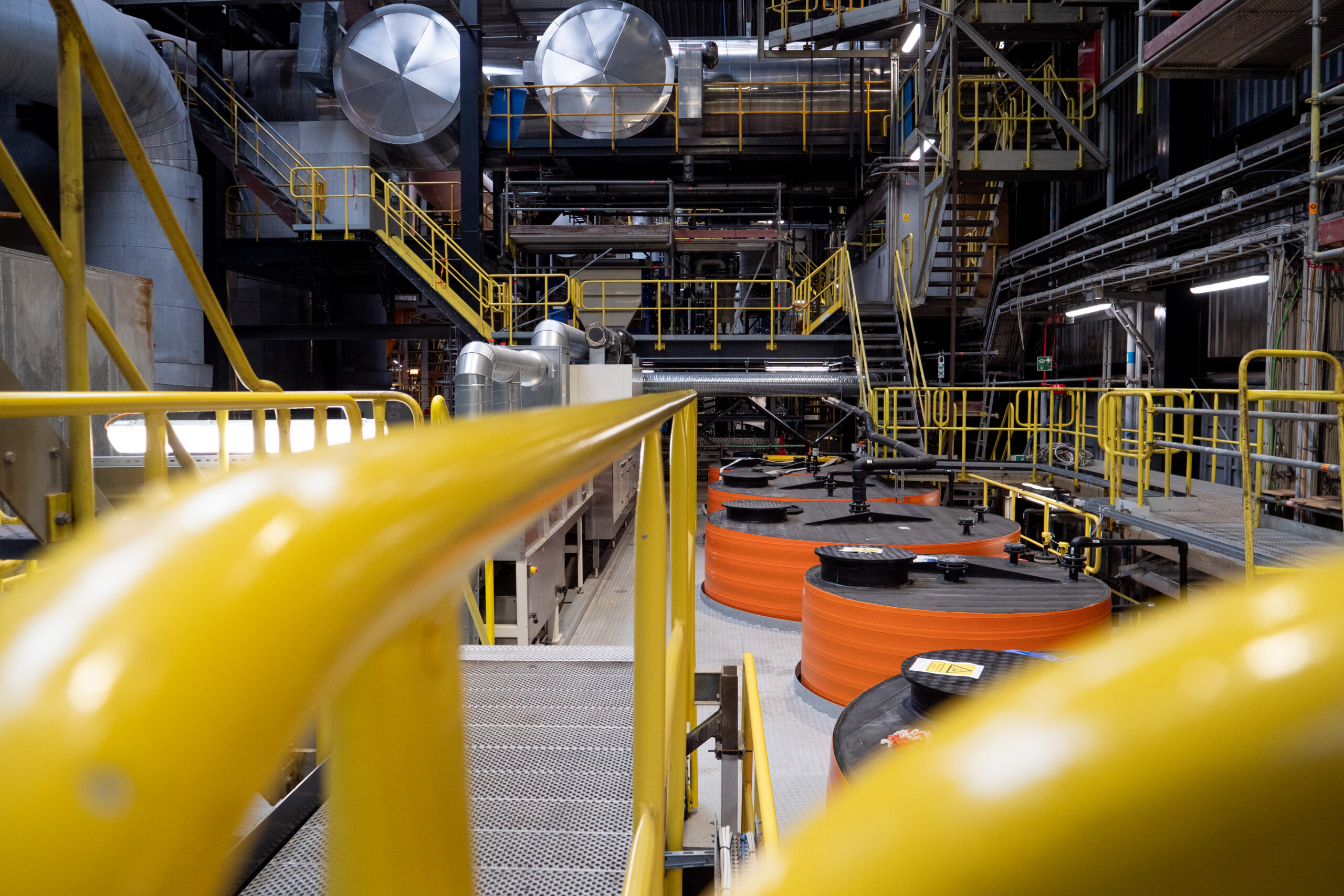 The plant converts fly ash from incineration processes into useful resources such as metals and salt, as well as purified fly ash. The ash is today classified as a hazardous waste that may only be disposed of in special landfills. The facility is part-financed by EU-LIFE.
In many countries around the world, incineration plants create a significant amount of electricity and district heating for society. A problematic by-product of the process is the fly ash. The ash is classified as hazardous waste and must be disposed of in special landfills, causing carbon dioxide emissions due to transportation, and costs for landfill fees.
HaloSep offers a new, sustainable solution for recycling and cleaning fly ash. The process recovers valuable metals from the ash that, instead of being lost, can be used again. HaloSep also extracts salt, which can be used on roads or in industrial applications. What remains is a purified form of ash that is not classified as environmentally hazardous and can, therefore, be deposited locally at regular landfill sites. This process reduces the overall volume of fly ash produced by about 40 percent, due to the recycled material being separated out. The ultimate goal is for the remaining ash to be used in the production of construction materials.This demonstration facility is the result of collaborative development work between Stena Metall and the Danish waste and energy company Vestforbrænding. The project, which has been conducted over several years, has been partially funded by EU-LIFE.HaloSep technology has great potential to reduce the environmental and climate impact of incineration facilities worldwide. Annually, Vestforbrænding alone generates 15,000 tons of fly ash from the 550,000 tons of waste it incinerates to generate district heating and electricity.
HaloSep has already generated interest in several parts of the world and it is not expected to decrease as the demonstration plant starts to deliver results.