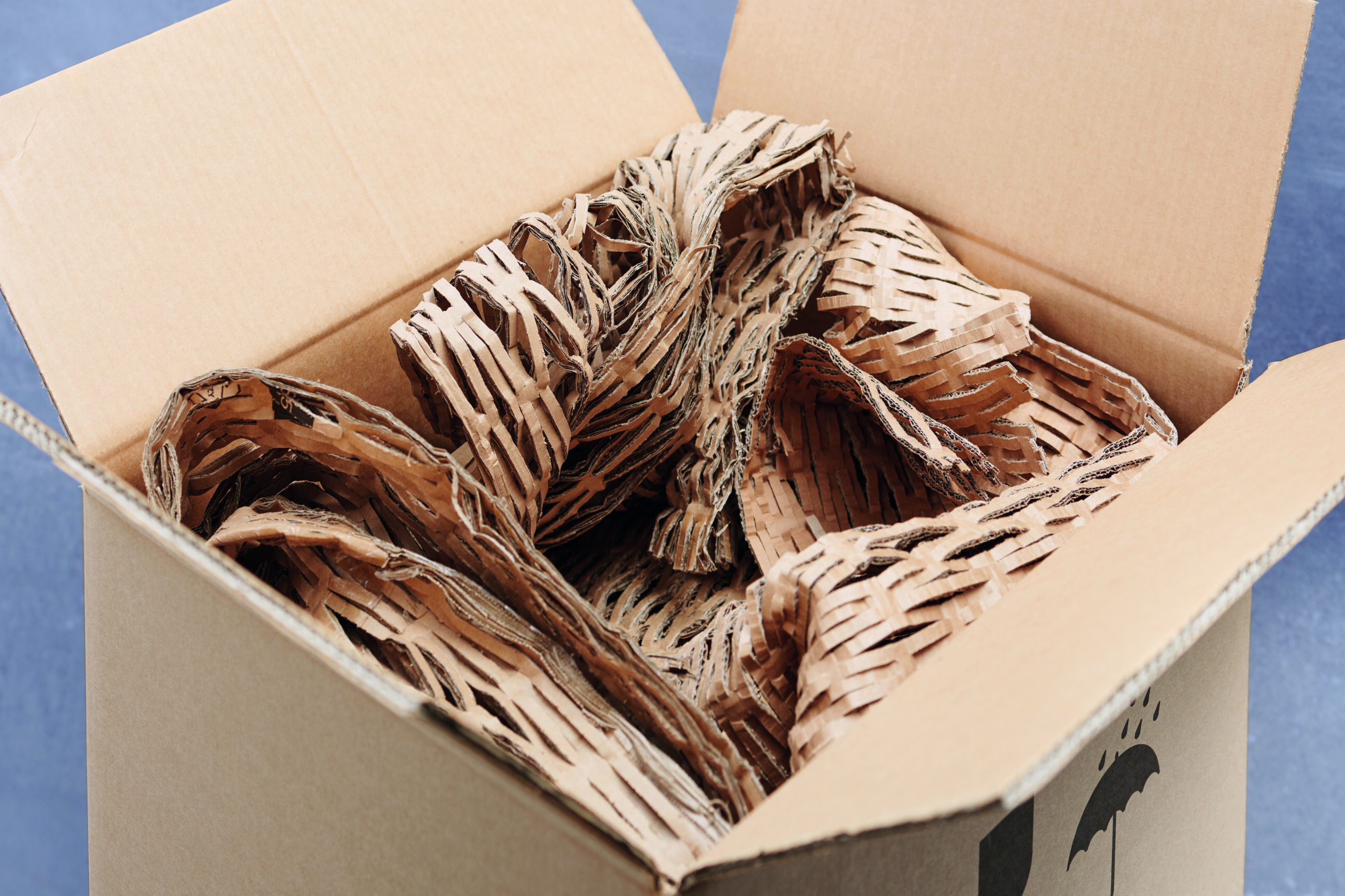 The family business, with over 100 years of combined experience, offers a huge range of quality products, from bulbs to brake pads, and wiper blades to wheel nuts – all sourced from various suppliers.
In their time of trading, they have built a successful business selling everything for the modern day motorist, including garage essentials such as oils and tools to large camping and caravanning equipment – all of which need to be correctly packaged for home delivery.
For some time, MotorNuts had been purchasing their packaging materials prior to sending ordered goods out to customers. As part of the process, the packaging team at MotorNuts would then add shredded paper to fill and pad out their customers' parcels to further protect the goods during the delivery stage. However, this was proving costly, messy and wasn't a sustainable solution.
With stock arriving regularly from their network of manufacturers and suppliers, MotorNuts also had a large excess of cardboard packaging being shipped in from their inbound deliveries. With this, MotorNuts had an opportunity to use this cardboard packaging as an alternative to the plastic packaging, such as bubble wrap, and the shredded paper that they were using to protect the goods being delivered to customers.
"We quickly recognised that we could improve our packaging process by seeking a cost-effective alternative to the plastic and shredded paper we were rebuying on a regular basis." – Simon Mallard of MotorNuts Ltd.
To make this work, MotorNuts were recommended an HSM ProfiPack packaging solution – an innovative cardboard perforator that perforates used or spare cardboard offcuts. When fed into ProfiPack P425, the offcuts are corrugated in a single step, transforming them into universally applicable padding mats or compressed filling material that secures heavy or difficult-to-pack items. The machine itself is mounted on castors – and with an efficient drive motor that enables continuous operation – it gives users a mobile packaging solution that can be used anywhere and at any time.
MotorNuts quickly realised this would be the perfect solution for their organisation. With cardboard proving to be just as effective as plastic-based alternatives in protecting items in transit, it could be rolled to create void filling to eliminate the movement of products throughout the transport and delivery process.
By implementing this new solution into their process, the online retailer could immediately recycle and reuse their existing cardboard waste, converting used offcuts into sustainable packaging material for new customer orders.
Aside from reducing their cardboard footprint and saving on cardboard disposal costs, the ProfiPack packaging machine would also go on to provide an added financial benefit by recuperating packaging costs that would otherwise be spent on new material.
Mark Harper, Head of OT sales at HSM UK commented, "The ProfiPack P425 is an excellent machine, one that almost any retailer can use to drastically change their environmental footprint for the better. However, the return on investment the machine offers is the main advantage for any user. As MotorNuts have found, you can quickly remove the cost of additional packaging materials by recycling the used materials you already have at your disposal."
The feedback on the German engineered HSM ProfiPack machine has since been exceptional. With its ease of operation and clear environmental and financial benefits, the transition for MotorNuts (and other retailers) has been smooth.
Simon Mallard of MotorNuts concluded:  "We'd never have imagined just how much the ProfiPack could reinvent our processes for the better. Previously, we spent £80 each month on cardboard collection services – not to mention the costs involved with extra packaging materials such as bubble wrap. The HSM ProfiPack has been a great purchase for our business. It paid for itself within months and has continued to do so ever since."
With a significant reduction on their carbon footprint and reduced overheads, MotorNuts – with the help of the HSM ProfiPack – continue to supply their customers with essential car parts as a leading online retailer.