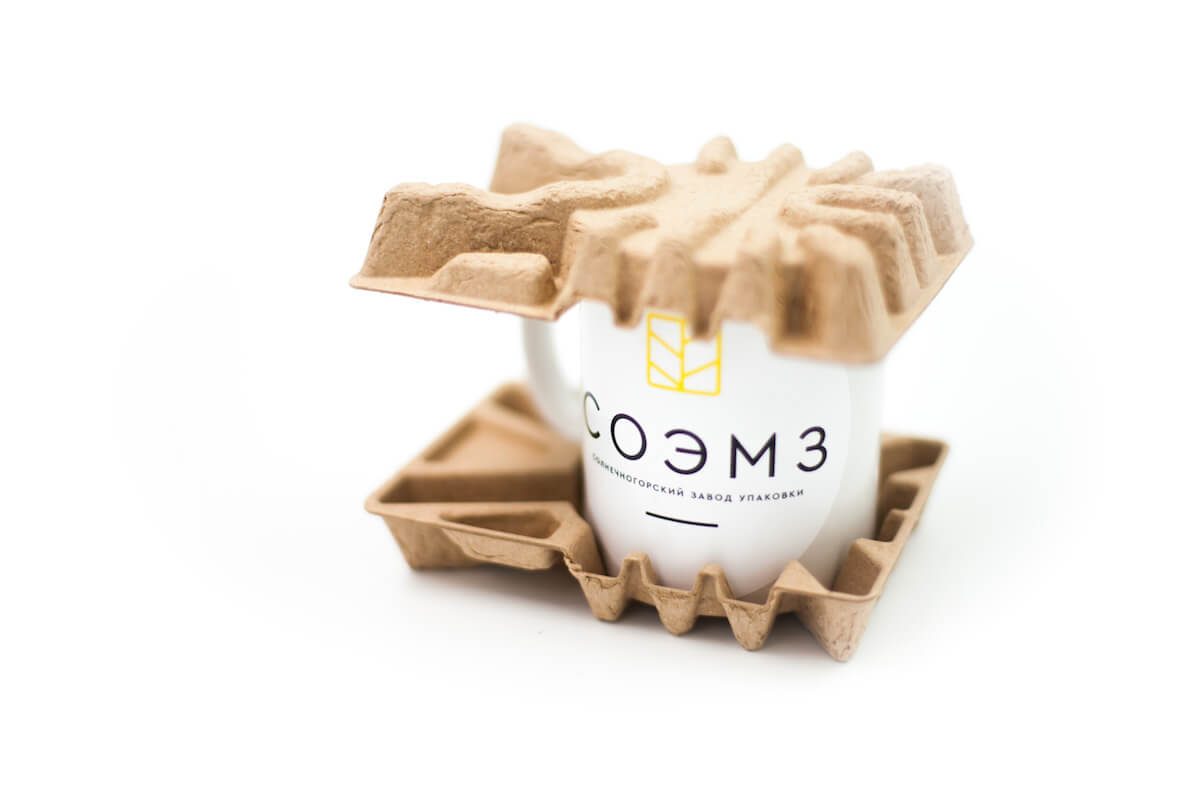 Paper cups are made from virgin bleached pulp. It is a valuable material for recyclers. The plastic insert – polyethylene – can also be removed and recycled, for example, into tiles.
Why, then, are paper cups hardly recycled all over the world? The difficulty lies in separate collection and accumulation of the required volume of cups for processing. Since organic residues are in the cups, they cannot be stored for a long time while waiting for the necessary volume because of the fungus spread. So used paper cups are no longer suitable for processing and can harm expensive equipment.
Despite all these difficulties, there is a plant in Russia that has tackled recycling paper cups. It is the Solnechnogorsk Experimental Mechanical Plant – SOEMZ. The founder of the plant is Denis Kondratyev, professor of the Sustainable Development Faculty at Moscow Witte University. Denis is also a member of the Supervisory Board of Waste Paper Processors League Association, which unites 73 recycling plants and waste paper handling operators in Russia. Denis is currently implementing a decentralized collection of waste paper for his plant.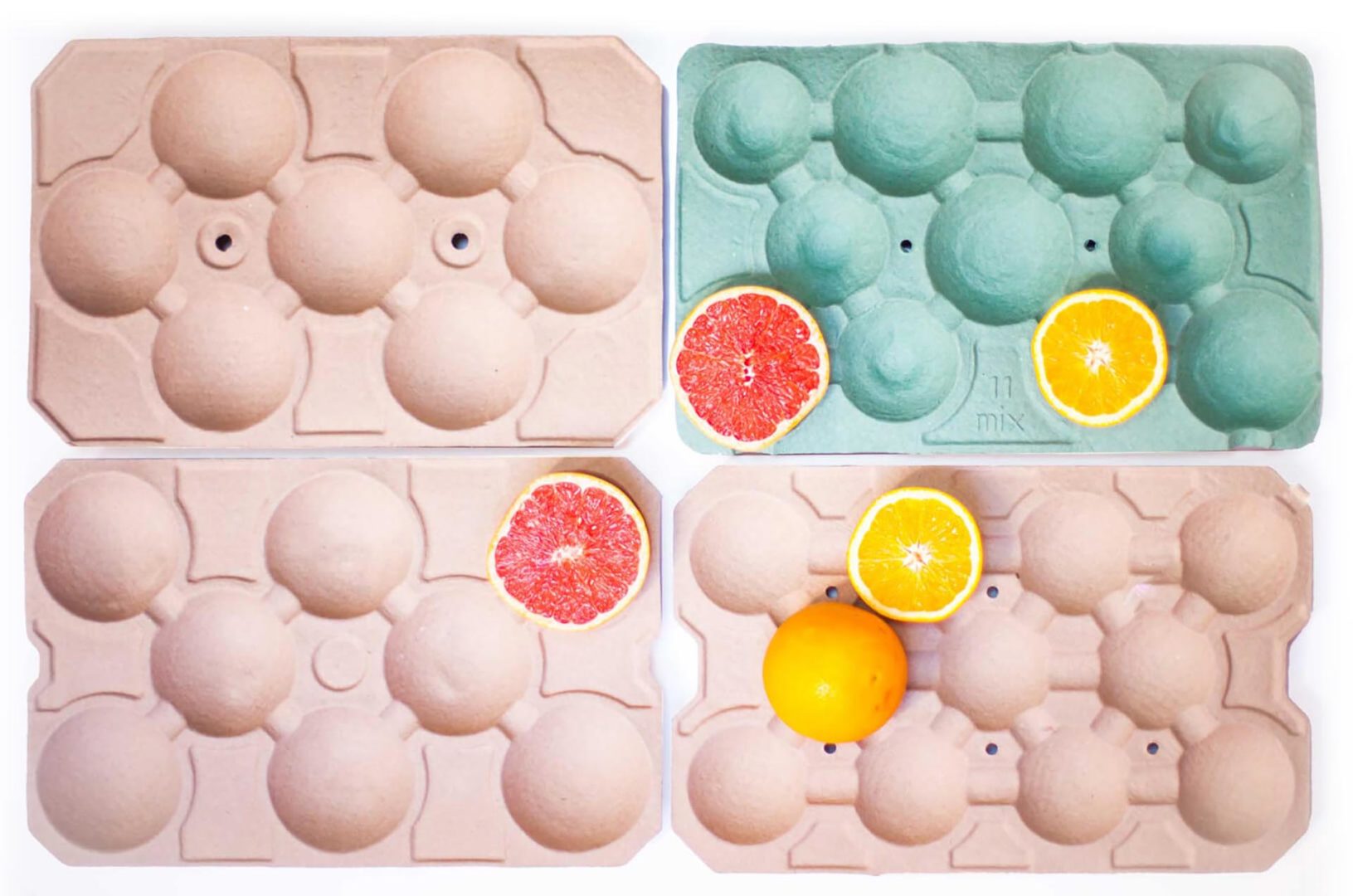 SOEMZ manufactures products from molded fibers: fruit trays, paper cup holders, transport packaging for vegetables, shampoos, deodorants, etc. – more than 140 types of products. The plant products regularly receive international awards: Red Dot Award, WorldStar Packaging Awards, PART Award. SOEMZ supplies a wide range of goods to European countries. For example, lodgements for mugs, salad bowls, and bra holders are supplied to Germany. All of these products include paper cups as recycled material.
Molded fiber has always been made from newspapers. Still, recently the cost of newspapers has increased dramatically, and its quantity has lowered due to a decrease in demand for printed products. The system of separate waste collection is poorly developed in Russia. Because of that, there is no collection of newspapers from the household sector. For some time, the plant used an OCC grade of waste paper. OCC collection rate is high in Russia (around 90 %), but the price is relatively high – about 25,000 rubles (275 Euro) per ton. The use of such materials for the production of molded fiber is not economically feasible.
SOEMZ has been cooperating with IKEA for several years. ÄGGKOPP "Paper Wave" packaging for the transport of fragile goods won an international award at the 2019 Red Dot Award. SOEMZ recycles unpopular types of waste paper from IKEA, for example, a transport corner and coreboard. IKEA also collects paper cups in its stores and delivers them to SOEMZ with other types of waste paper. SOEMZ installed a high concentration pulper (16%). It easily separates fiber.
For two years, SOEMZ processed about 500,000 cups mixing used paper cups with other grades of waste paper, like most of the recycling facilities in the world. But SOEMZ wants more: the company plans to organize a decentralized procurement of used paper cups according to the blockchain principle. At the same time, the plant intends to switch entirely to the processing of cups and abandon the purchase of another type of waste paper. It is easier for a plant to work with a single kind of material since constant equipment adjustment is not required.
In Russia, the company "Parmatech" produces equipment engaged in dry fiber separation – an aerodynamic dispergator. The paper cups go into the dispergator, and the output is dry paper fiber and plastic film, which is also recyclable. In the process of dispersion, a sharp pressure drop occurs. Acidophilic and other bacteria do not survive in such conditions, thus eliminating the possibility of the appearance and spreading of molds. As a result, after dispersion, the fiber can be stored significantly longer without the risk of molds development, which is impossible with long-term storage of used paper cups. Such materials can be stored and transported. It has the same idea as powdered milk, powdered eggs or freeze-dried products. Also, the dispegator copes with the task of fiber separation better than the pulper because no water is used or contaminated in the process.
SOEMZ will also implement the zero waste principle in practice. The plastic that remains after fiberizing will become a homogeneous material – polyethylene – without inclusions of another type of plastic, guaranteeing its demand. SOEMZ will process fiber into paper products, and plastic recyclers will tackle plastic. In addition, the material from the cup provides an apparent economic plus. This material is not subject to price risks; there is no overstated demand for it.
It is not profitable to centrally accumulate and store paper cups; decentralizing the collection of raw materials will solve the problem. SOEMZ plans the installation of dispergators at waste paper collectors facilities that serve shopping centers. It is the meaning of a decentralized collection system: different suppliers will install dispergators on their facilities. The equipment is mobile, dispergator has an equal size to the sea container. Each dispergator can produce approximately 3 tons of fiber per day. As a result, SOEMZ will purchase the amount of fiber required for production from paper cups – 20 tons per day.
The plant is currently negotiating the installation of dispegators with two waste paper collectors located in Moscow and Nizhny Novgorod.