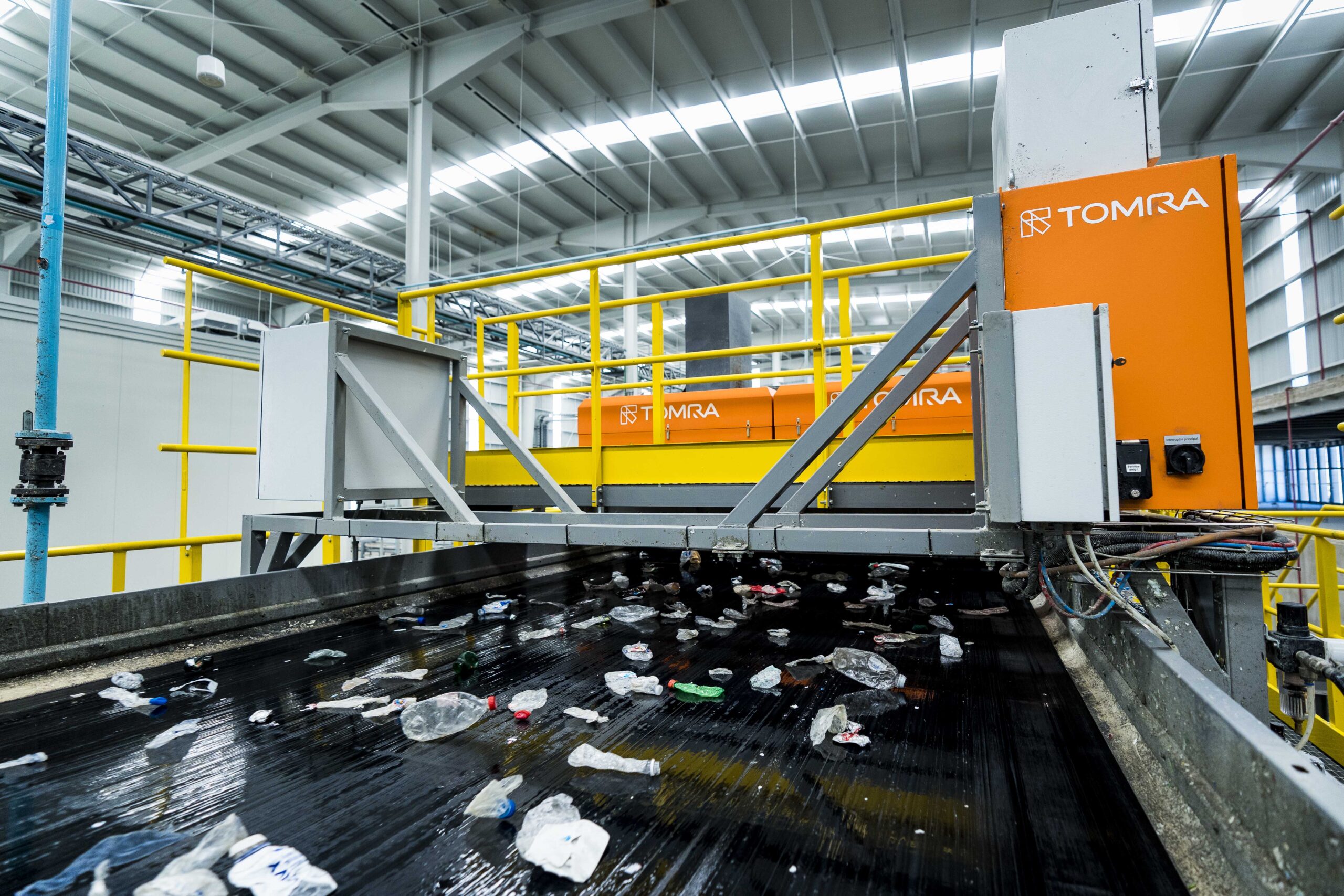 Supported by Tomra Recycling's sorting machines, the expansion of line 2 in Indorama Ventures EcoMex was concluded this year.
Indorama Ventures EcoMex has a total production capacity of 42,000 tonnes per year of flake to be used in recycling process inside Indorama or with external customers.
As part of its commitments adopted from the 2030 agenda for sustainable development issued from the United Nations in 2015, Indorama started installing a second PET bottle post-consumer recycling production line in 2019. The line, equipped with Tomra's sorting machines, will process 30,000 tons of PET flakes per year.
In a first step, two Autosort units presort incoming PET bottles obtained from landfills and collection centres primarily from central and western Mexico. The presort includes one positive and one negative sort plus a recirculation process for the false rejects from the first two machines.
Presorted materials are then washed and shredded before the respective PET flakes are further sorted and purified by two Autosort Flake units.