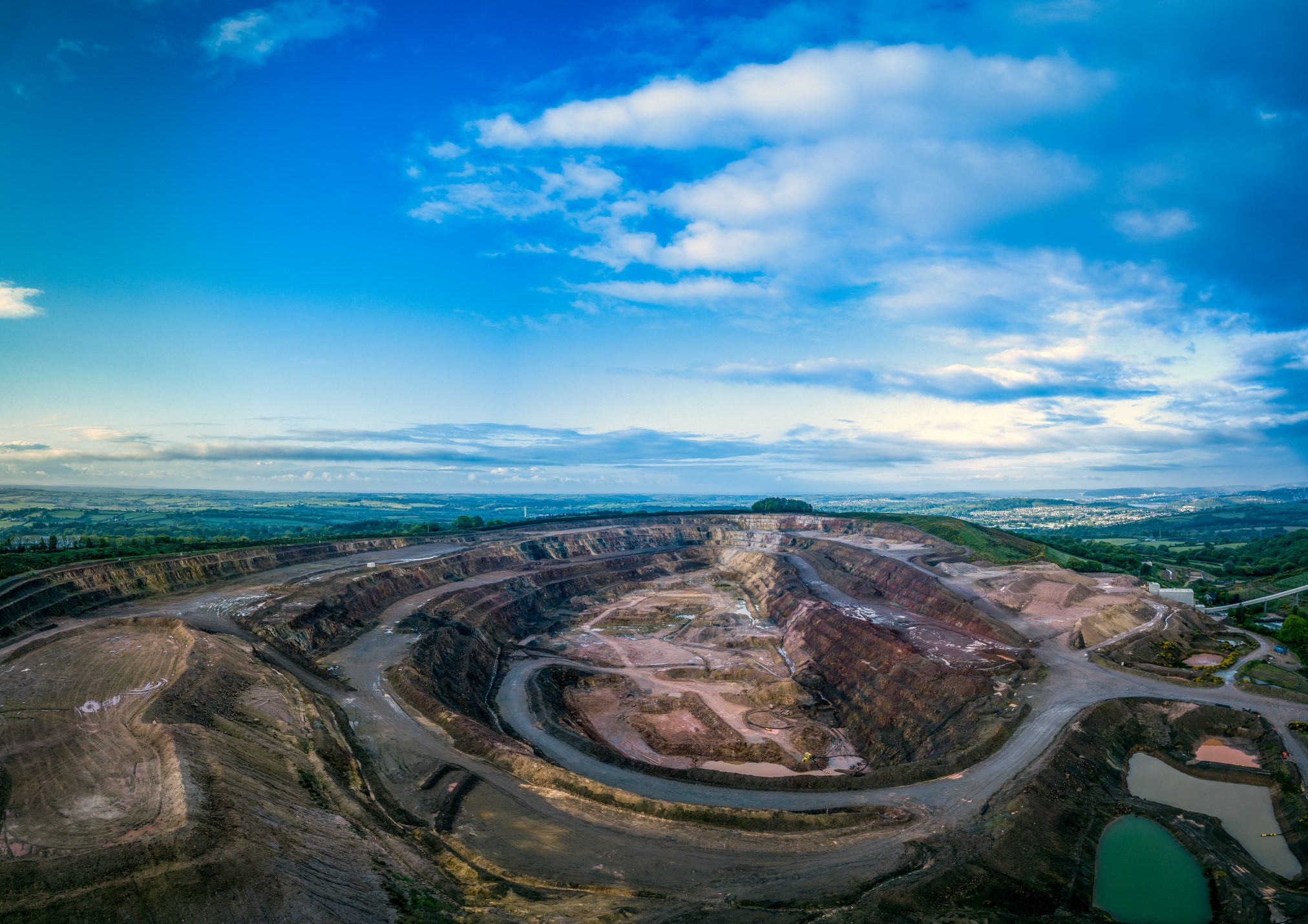 The unique multi-million pound venture sees GRS join forces with Tungsten West, operators of recently reopened Hemerdon tungsten-tin mine near Plympton, Devon, to sell high-quality secondary aggregate and transport it nationwide by sea and rail.
By-products arising from mining are widely rated as one of the most sustainable sources of construction aggregate and transportation by sea and rail produces a fraction of the carbon emissions of the equivalent road journeys.
Tungsten is the hardest metal with the highest melting point and has numerous uses in electronics, manufacturing and an array of everyday objects. Hemerdon mine is internationally important because it is the world's fourth largest tungsten reserve (and the second largest to comply with CRIRSCO standards) as well as being Europe's only source of tungsten.
But mining tungsten also gives rise to thousands of tonnes of granite, ideal for a full range of secondary aggregates from bulk fill materials to single sizes for concrete and many other construction applications. GRS will use its well-established freight network – in particular rail and marine – to efficiently transport the aggregate to construction projects across the south of England and potentially further afield. The granite aggregates will be processed on site at Hemerdon helping to sustain a number of local jobs.
Starting this month (September 2021) GRS expects to ramp-up secondary aggregate volumes from Hemerdon to distribute more than a million tonnes each year for the next decade and beyond. After a short lorry journey from Hemerdon, the aggregate will be loaded onto ships at Plymouth for transportation to other ports around Britain. The aggregate will also be hauled a short distance by road to nearby Marsh Mills (between Plymouth and Plympton) where it can be loaded onto trains for onward distribution via the rail network.
Through its Cornish subsidiary Maen Karne and London-based business Walsh, the GRS Group already successfully transports secondary granite from the Cornish china clay industry into London by sea and rail. By volume aggregates represent the single biggest flow of materials in the UK economy.