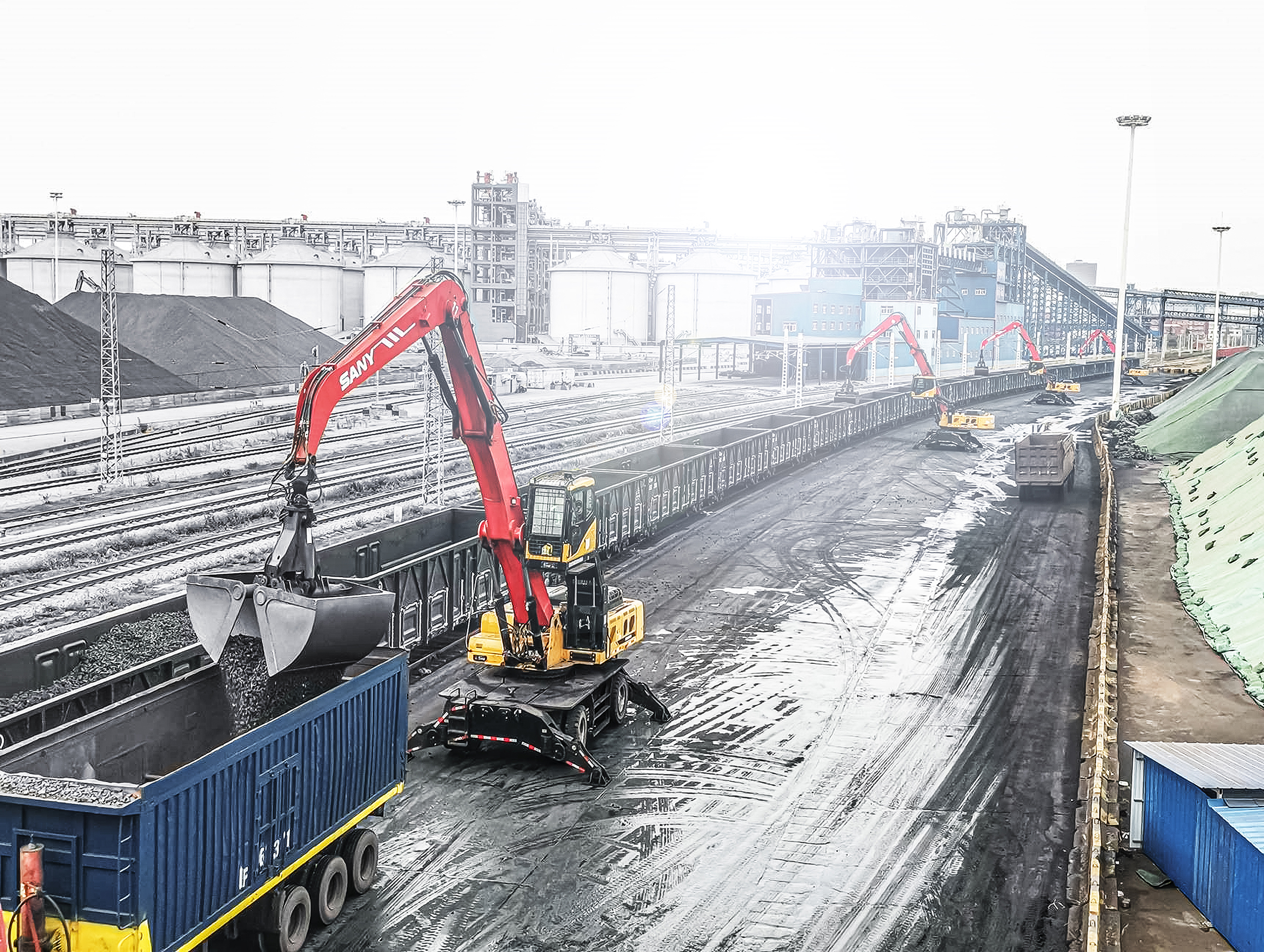 These mobile handling machines feel at home wherever there is a great deal to be moved. With respective attachment devices, they are impressive at the port, timber yard, recycling centre or scrapyard thanks to their excellent capacity and fast, safe work. In addition to the standard boom at 17 m in length, boom lengths of 11.5 to 20.0 m are available, thereby ensuring the machinery adapts optimally to the tasks at hand.
Alongside the version with an undercarriage on wheels, SANY is also offering the machine with a crawler undercarriage. Pylons at different heights can also be selected. There are currently two models at 40/48 t available in Europe; the global portfolio of the machinery ranges from 30 to 70 t.
At 252 kW engine power, Sany claims to offer the most powerful engines in this class. It can maintain the required speed even at peak loads thanks to its performance reserves. What's more, the hydraulic pumps always provide exactly the performance required at the time – the best conditions for exemplary cost-effectiveness at high load capacities and material handling of up to 520 t per hour.
With a wheelbase of 3200 mm and the standard four-wheel steering, the material handlers are particularly agile for quick manoeuvring. Convenient basic equipment is included as standard in addition to comprehensive safety components. For example, air conditioning, an air-suspension seat, numerous LED work spotlights, etc., are on board ex-works. Furthermore, there are many additional options to choose from.