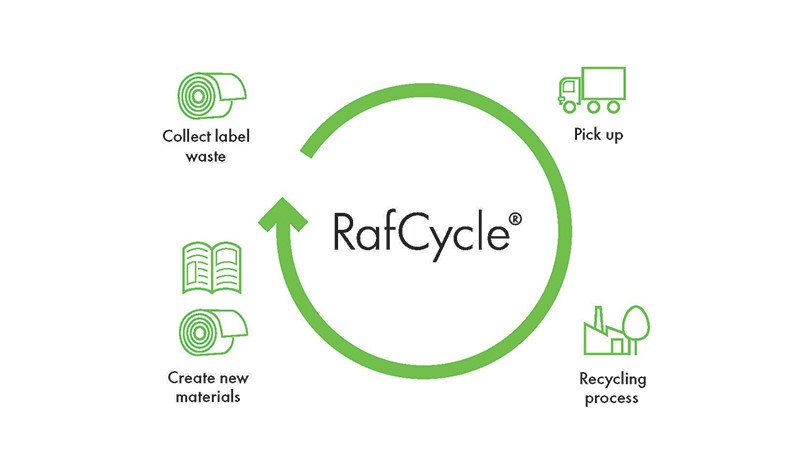 UPM Raflatac, Inosence Polyol Oy and Finnfoam have built an innovative collaboration model that improves the resource efficiency. The PET plastic label liner waste collected through UPM Raflatac RafCycleTM recycling service forms a waste stream which is difficult to recycle. Now this label liner waste can be processed into a raw material in a process developed by Inosence Polyol, which Finnfoam then uses as a raw material for polyisocyanurate or FF-PIR insulation.
About 80 percent of the backing materials for self-adhesive labels are paper and there are established processes for recycling them. The remaining 20 percent are PET-based films with an extremely thin layer of silicone applied to the plastic. These fractions are difficult to separate, and therefore these PET plastic backing films have in the past ended up being mainly incinerated.
UPM Raflatac collects PET-based film waste from its customers and end users. Inosence Polyol Oy utilizes the waste collected for the production of polyol. UPM Raflatac's material flow guarantees a steady supply of raw materials for the production of polyol.