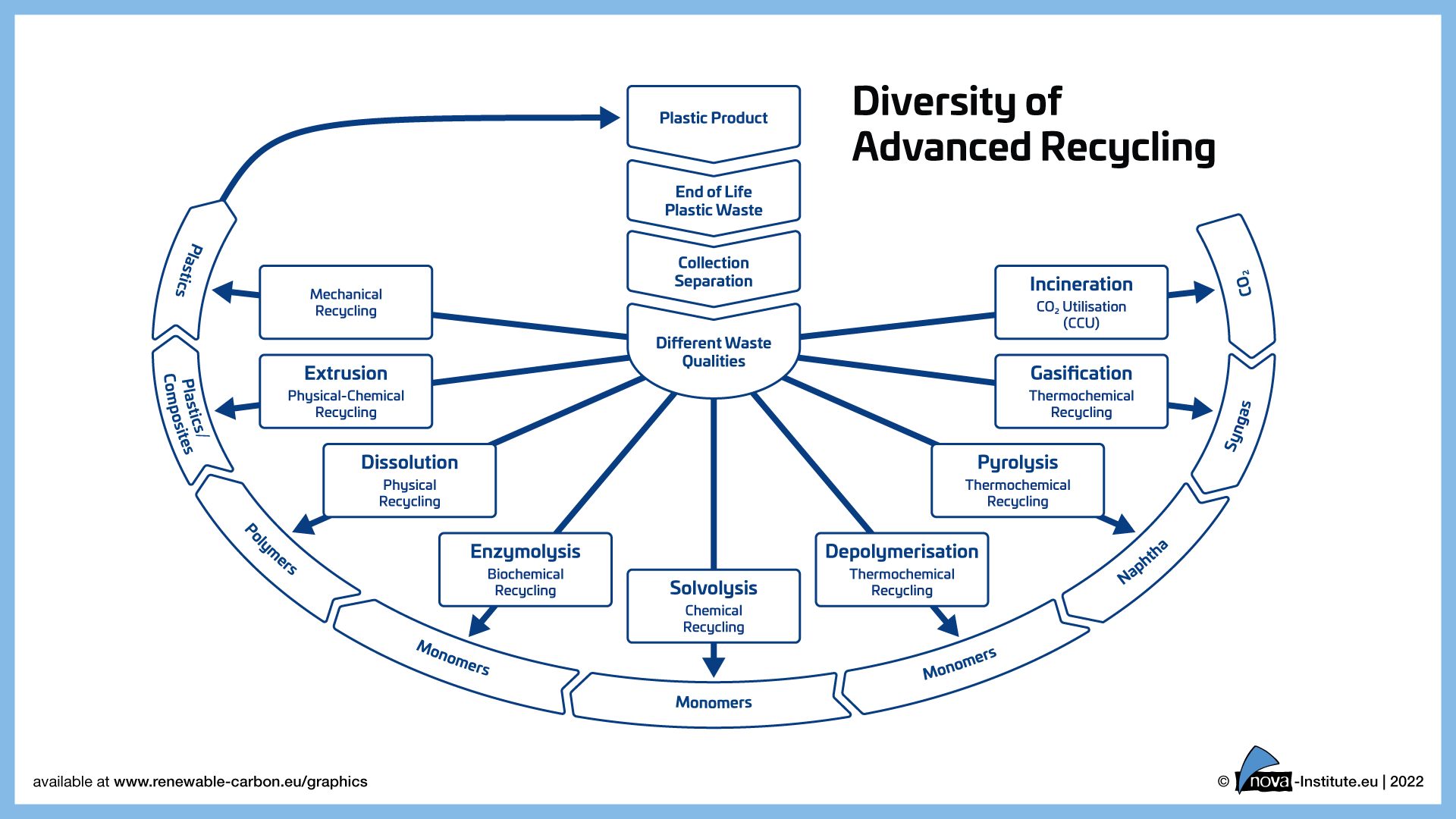 The EU's ambitious recycling targets, the commitments of the chemical industry and brands, as well as customer demands, are putting enormous evolutionary pressure on the recycling sector. Large amounts of unrecycled waste, on the one hand, are matched up against the demand for and search for renewable feedstocks for chemicals and materials, on the other. This sparks a debate about which technologies are best suited to which waste streams and how to assess the environmental impact.
Advanced recycling technologies are rapidly evolving, with new market participants ranging from start-ups to giants and everything in between; new plants are being built or upscaled, new capacities are being achieved, and new partnerships are being formed.
It's difficult to keep up with all of these changes. The "Advanced Recycling Conference (ARC)," which will take place over two days in the heart of Cologne, aims to cut through the information jungle by providing an overview and in-depth insight into all available recycling technologies for various streams of different plastic wastes, as well as political topics and environmental impacts. The ARC will house technology providers, related industries, waste management companies, brands, and investors, as well as policymakers and scientists working in the diverse and interdisciplinary field of recycling. The event will provide a framework for new partnerships, ideas, approaches, and value chains by bringing together all relevant topics and experts.
Speakers will have a one-of-a-kind opportunity to present their latest developments to a large and relevant audience, as well as exchange and network with stakeholders across the entire plastics value chain. The conference will cover all new and innovative recycling solutions, such as physical processes based on extrusion and dissolution; chemical processes based on solvolysis; biochemical processes based on enzymolysis; and thermochemical processes based on pyrolysis, thermal depolymerisation, gasification, and incineration with CCU.
The deadline for abstract submissions is September 30.