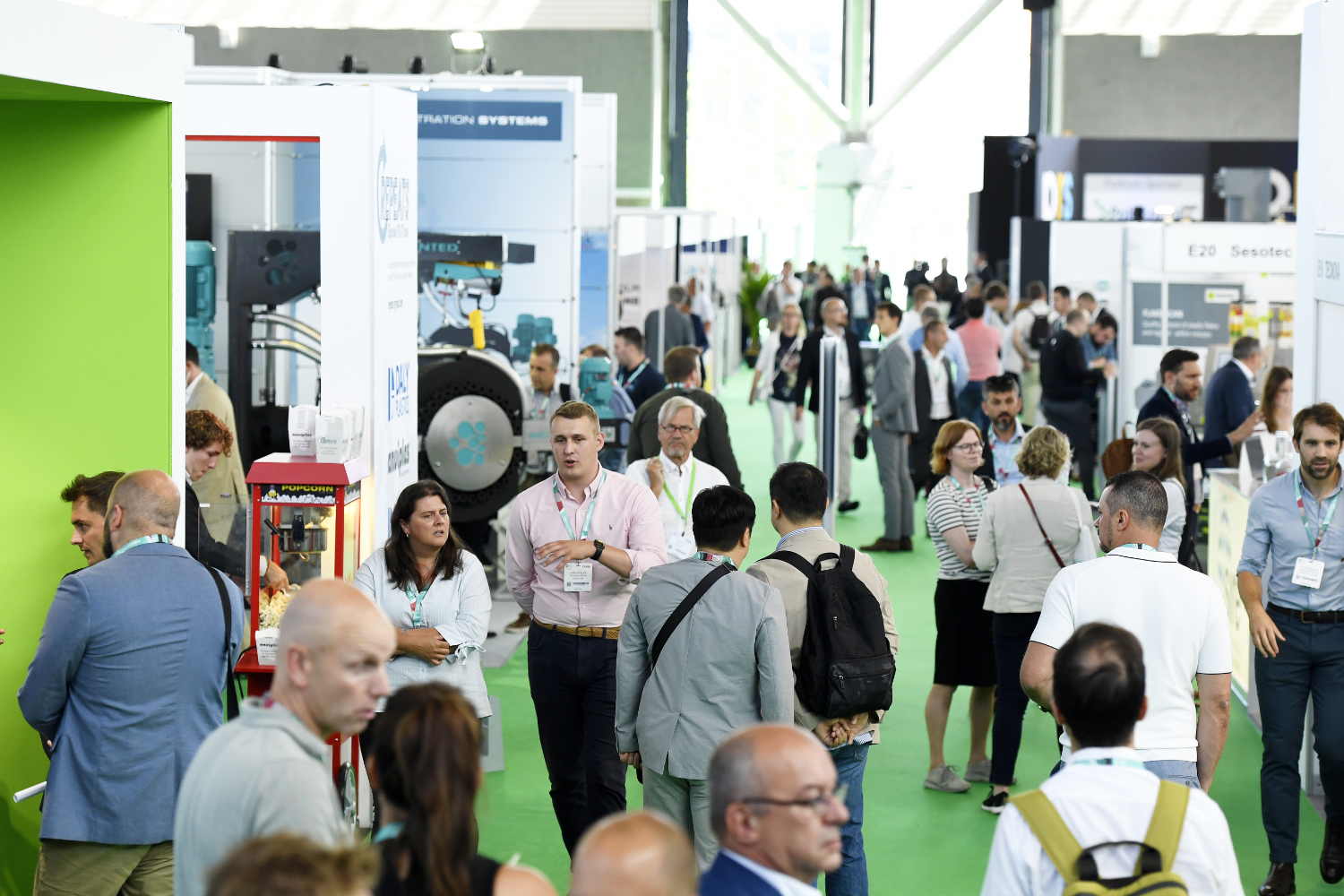 The two-day event draws together contributions from EU political leaders and every part of the plastics industry from major brands to material suppliers, plastics recycling machinery and equipment suppliers, plastics recyclers and waste management specialists. Companies and organisations from across Europe will be showing new technologies and applications for recycled plastics.
The Plastics Recycling Show Europe brings together key players from the plastics and recycling sectors to showcase innovative technology, share best practice, network and do business. A broad cross-section of the industry is represented at the event including plastics recycling machinery and equipment suppliers, plastic material suppliers and compounders, pre-processors, mechanical and chemical plastics recyclers, waste management specialists and industry associations. A new chemical recycling feature area will guide visitors through the history of and latest innovations in chemical recycling in a timeline with video displays.
Drawn from across the whole plastics value chain in Europe, all 47 finalists of the Plastics Recycling Awards Europe 2023 will be showcased in a dedicated feature area at the exhibition. The winners of this year's seven awards categories will be announced on the second day of the show, 11 May. All the shortlisted products and projects are made in Europe, and every product contains a minimum of 50% recycled plastics.
Taking place in two theatres for the first time this year, the free-to-attend PRSE conference will provide a holistic view of the whole plastic recycling value chain, drawing together political leaders and the plastics recycling and manufacturing industry. Among more than 60 expert speakers will be representatives of major consumer brands including Bostik, Colgate, Deceuninck, Electrolux, Procter & Gamble, and Ford Otosan.
Vivianne Heijnen, Minister for the Environment in the Government of the Netherlands is the keynote speaker for the opening session entitled Plastics Recycling in Europe – paving the way towards circularity.
As well as the latest political and legislative developments in plastics recycling in Europe, conference sessions will cover design for recycling; chemical recycling; global market factors; and traceability, transparency and trust in plastics recycling.
Materials focus sessions will explore the challenges, issues and opportunities within the sector for mechanical recycling, covering PET, PVC and Technical Plastics, polyolefin waste streams and polypropylene (PP) recycling.
To register to attend visit the PRSE website: https://www.prseventeurope.com/