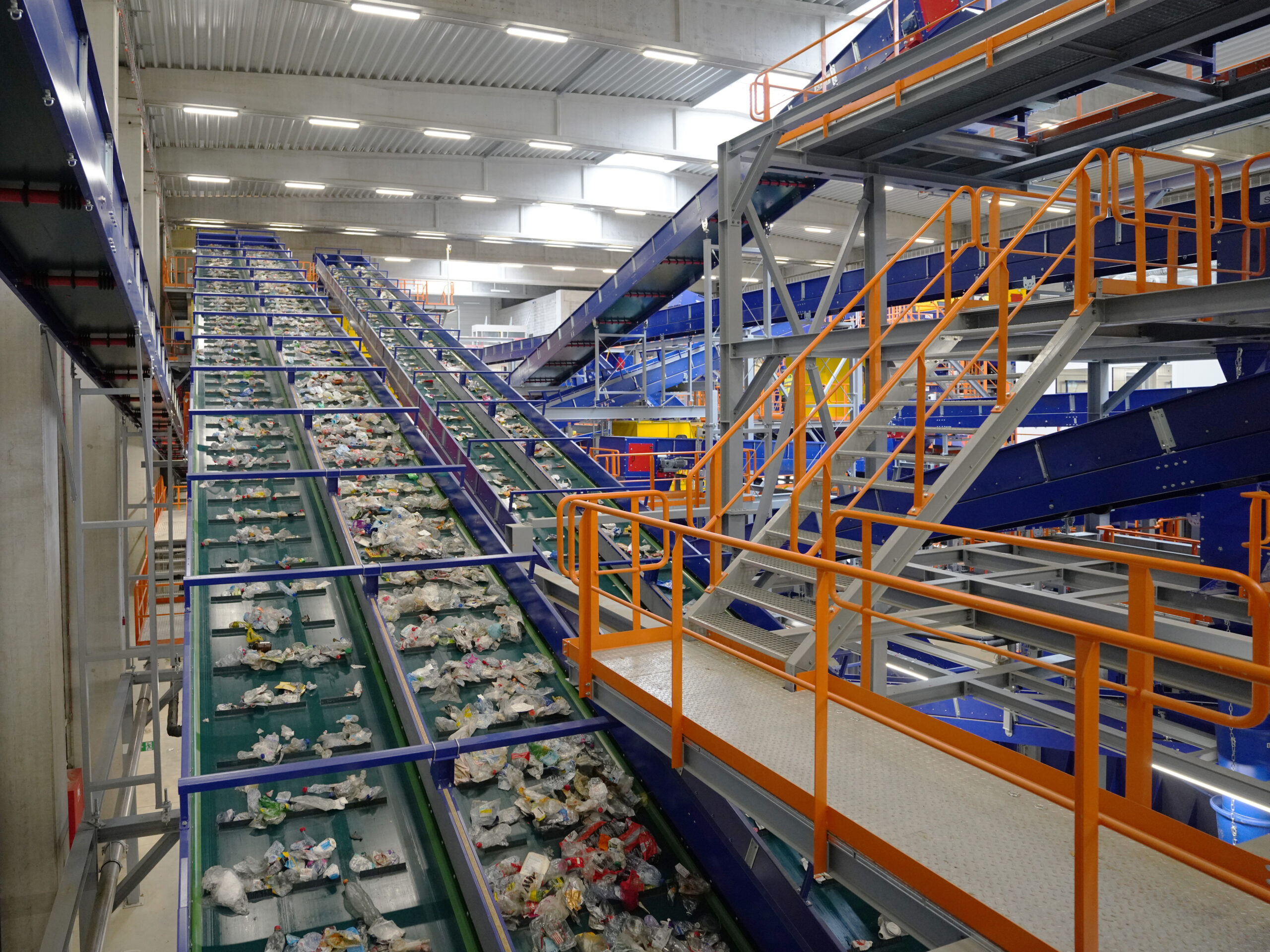 The new plant in Liège is designed for a throughput of 14.5 tonnes per hour. This means processing 223 m3 of waste at a density of 65 kg per cubic metre every hour. In the end, there will be 17 separated fractions with purities from 93% to 97%. At the same time, the losses in the individual grades will not exceed 2% to 5%. In addition to the separation into different recyclable materials – such as aluminium, HDPE or PE films – the processing plant can separate different colours of PET in fractions. Among other things, the system will distinguish between clear, blue, other coloured and opaque PET types and sort them into pure fractions. More thermoformed PET-Trays is also recognised and divided separately.
For the correspondingly extensive process technology, a construction of over 1,000 tonnes of steel and more than three kilometres of conveyors were necessary. Eggersmann Anlagenbau carried out the assembly in the period from May 2022 to January 2023 and was also responsible for the installation of the entire electrical equipment and control system.
Eggersmann Anlagenbau was not the only company involved in the project. To implement the complex sorting, machines from BRT Hartner and the Eggersmann GmbH are also used as key-machines in the process.