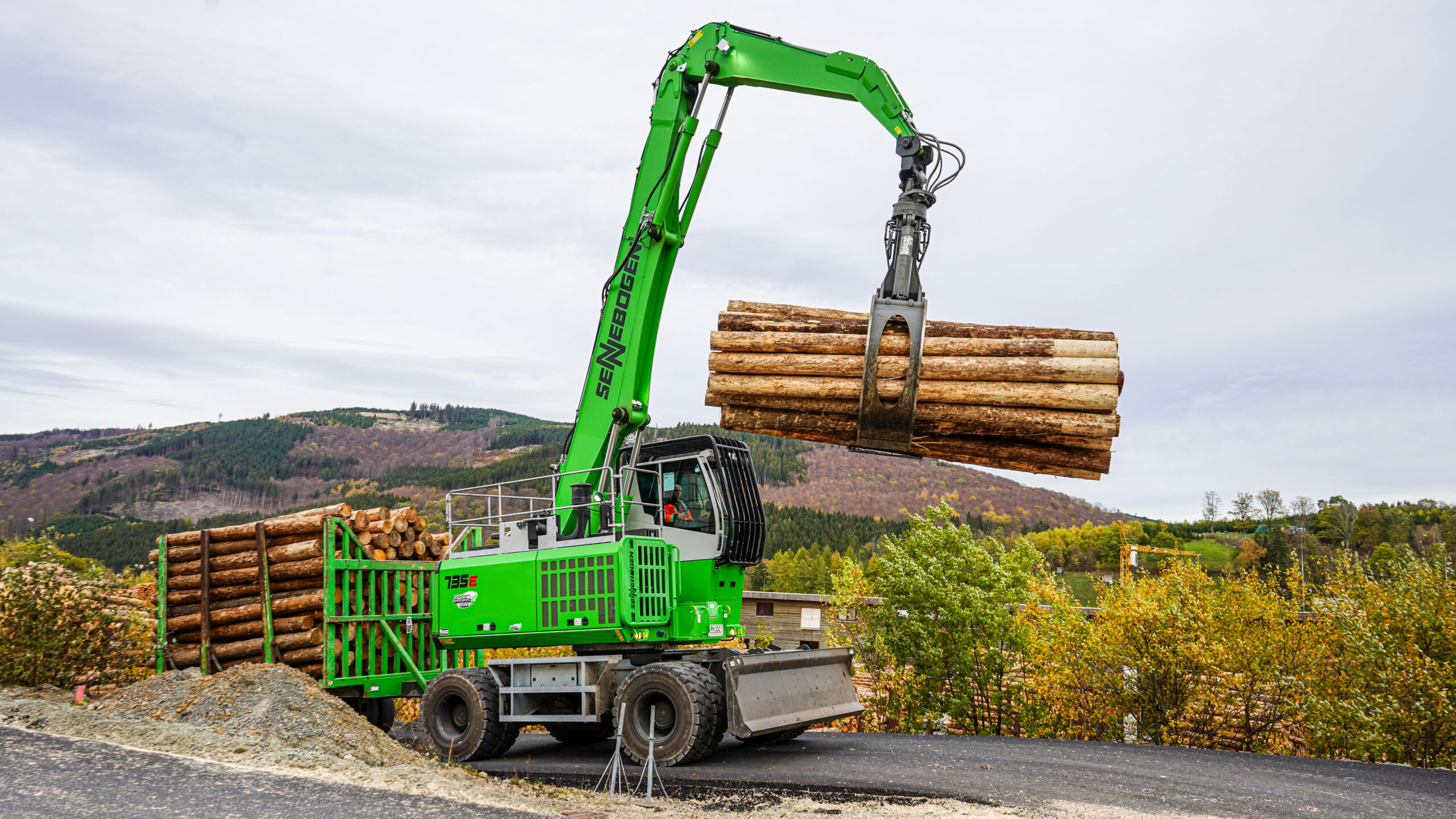 According to the company, Sennebogen currently employs 2,200 people at five locations in Bavaria, two steel construction plants in Hungary and branches in the USA and Singapore. The handling machines, cranes and telescopic handlers from Straubing and Wackersdorf are supported and sold by a comprehensive dealer network with more than 180 sales and service partners at over 300 service centers worldwide.
The past years not only show an average sales growth of 16% to now more than 600 million euros in annual sales, but there has also been continuous investment in existing and new locations. At the same time, the workforce has grown dynamically to its current size. Sennebogen continues to be a family business, today managed in the second generation by Erich and Walter Sennebogen and in the third generation by Anton and Sebastian Sennebogen.
Shareholder Erich Sennebogen: "Our customers are amazed at the company's dynamism and agility, and we are sure that the investments will have a very positive effect on further development. The business areas have become more diverse and customers' requirements for quality products and services are constantly increasing. To stay ahead of the competition, we invest every year in our product portfolio and in our sites."
One of the largest construction measures in recent years is the Customer Service Center in Steinach, which will open in September 2021 and bundle all activities from the areas of spare parts, customer service, and the company's rental and used machine fleet. Two office buildings, halls and a spare parts warehouse with automated storage technology and optimized logistics processes are now located on an area of 87,000 m². There were also expansions at the Wackersdorf site. In addition to the new shipping area, a new 1,000 m² electrical test center was built, which is used to test and finish electrical machines.
A second steelmaking plant was also newly created in Litér (Hungary). A 29,000 m² production hall and an office building were built on an area of around 13 hectares. The new plant is designed to handle large and heavy components up to approx. 30 m in length and 25 t in weight and in its current expansion stage has capacity for 20,000 t of steel construction per year. "With this investment in Hungary, we are not only expanding our capacity for steel assemblies and welded structures to meet increased demand, but at the same time creating reserves for the future," says shareholder Walter Sennebogen.
Also officially inaugurated at the in-house exhibition is the product development campus at the Straubing/Hafen site, which consists of the new 1,200 m² prototype center, a 1,300 m² research and test center, and a 3,000 m² development and technology center. New machine development, testing and prototype construction will be centralized there in order to be able to focus on the development of new technologies. Along with this, a prototype construction department was also established.
"Modern control systems, electromobility, battery technology and innovative drive systems are topics that employees will be able to devote themselves to even more intensively in the future," says Erich Sennebogen, explaining the background. This is because a continuous expansion of the company's own development work, as well as a stronger focus on new drives, automation and digitization of the machines, demanded not only innovative strength, but also space to optimize processes and meet the increased order volume.