A lot of countries are actively embracing the principles of the circular economy. However, even a country like the Netherlands still seems to have a large circularity gap. And there are plenty more gaps that need closing as well: recent reports on American brands and the automotive industry show that overall there is a lot more talk than action when it comes to sustainability. But besides the negative examples, there are at least as many that give us hope, such as plastics recycling in India, a new technology for rare earth recycling, or new concepts for business models for electronics.
Price: EUR 16,90
Price excl. VAT and postage
Germany 5,00 EUR
International 5,00 EUR
Order now
Topics
Source: E. Zillner
A strange understanding of circular economy
According to a recent report, the future for British waste management can be found in incineration.
Source: Free-Photos; pixabay.com
A strategy within the strategy
Zero Waste Europe suggests ways to treat residual waste without the danger of lock-ins in unwanted technologies.
Source: Gerd Altmann; pixabay.com
Activating circular services
C-SERVEES is a European project that aims to boost a resource-efficient circular economy in the electrical and electronics sector.
Source: Geomega
Making rare earth elements less rare
The recycling of rare earth elements is of essential importance, but it rarely happens. A Canadian company wants to change that.
Souurce: E. Zillner
Much more talk than action
The US non-profit organisation "As you sow" has analysed what the major companies are doing to solve the problem of plastic waste.
Source: Plastics For Change
The McDonald's of plastics aggregation
An India-based company wants to professionalise the collection of plastics within the informal sector.
Source: PP Nextloop
The perfect polymer for recycling
Polypropylene may be one of the most popular and versatile polymers, but it also happens to be the most problematic to recycle.
Source: Thomas B.; pixabay.com
Too many laggards, not enough leaders
A current report shows the state of the automotive industry in terms of sustainability.
Source: Manfred Richter; pixabay.com
Where the treasures are buried
A new report wants to answer the question of how much potential there is to achieve higher recycling rates.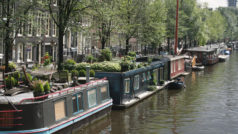 Source: Hexe110; pixelio.de
Why good is sometimes not good enough
Although the Netherlands is a frontrunner in the circular economy, it still has a significant circularity gap.