Plastic waste has been a global problem for quite some time, but during the pandemic things seem to have become worse for different reasons. In this edition we highlight various approaches to tackling this problem and also raise the question of what alternatives we have in terms of recycling, e.g. chemical recycling. But, of course, not everything is about plastic waste. Other topics cover the EU Taxonomy Regulation, food waste, battery recycling and the waste trade in general.
Price: EUR 16,90
Price excl. VAT and postage
Germany 5,00 EUR
International 5,00 EUR
Order now
Topics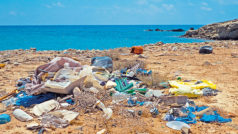 Source: adege; pixabay.com
A global pact against plastic pollution
A group of organisations wants a UN treaty on plastic pollution.
Source: Finnrich; pixabay.com
A novel physical separation process
A new process turns waste batteries into black mass.
Source: Peggy and Marco Lachmann-Anke; pixabay.com
Communication is key for enforcement
Interpol provides insight into criminal trends in the plastic waste market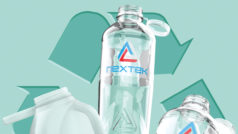 Source: Nextek
Design for optimum recycling
Recyclable features in plastic packaging are not always by design.
Source: Christoph; pixabay .com
How green is incineration?
Can incineration be considered sustainable within the EU taxonomy?
Source: stux, pixabay.com
Into the crucible
Will the European chemicals industry rise to the circularity challenge?
Source: AIMPLAS
Obtaining eco-friendly PU foam
A new project wants to implement the circular economy in the PU life cycle.
Source: CDE
The global crisis not being talked about
Why the global sand crisis is a topic that needs more attention.
Source: Alexas Fotos, pixabay.com
The hidden ironies of plastic
Especially during the pandemic, the problem of plastic waste worsening.
Source: David Peterson; pixabay.com
Time to close the doors
How the Philippines can avoid becoming the region's dumpsite.
Source: PIRO4D; pixabay.com
Too much disruption to discover trends
Current policies regarding resource efficiency and the circular economy
Source: Susanne Stöckli; pixabay.com
Too much potential wasted
Circle Economy has applied its circularity metric to Norway.
Picture credits: Entoprotech
Turning food waste into treasure
Entroprotech uses Black Soldier Flies to generate products from food waste.