Reuse or recycling – or both? This topic is discussed for a variety of materials, including PET. Textiles can have a bright future within a circular economy. And various projects want to make sure that Europe becomes more self-sufficient regarding rare earth elements.
Price: EUR 16,90
Price excl. VAT and postage
Germany 5,00 EUR
International 5,00 EUR
Order now
Topics
Source: pexels; isaac-banuelos
A bright future for textile recycling?
There is a great deal of potential – if certain barriers can be overcome.
Source: white77; pixabay.com
A major contribution on the path to carbon neutrality
WtE plants intend to become carbon net negative.
Source: Mumtahina Rahman; pixabay.com
A responsible business opportunity
Recyclers must do their duty with full responsibility.
Source: pexels; greta-hoffman
An alternative use for bioplastic waste and challenges for industry
A true contribution to a circular economy.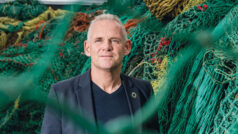 Source: PLASTIX
Boosting confidence in recycled polyolefins
Why the PCEP's technical data sheet is a game-changer.
5188380fjd125gk87; pixabay.com
Choosing its battles wisely
There was a lot to discuss at this year's Petcore conference in mid-June.
Source: Kira Hoffmann; pixabay.com
Circular concepts to fight biodiversity loss
Circular economy can assist in recovery of degraded ecosystems.
Source: fefco
Complementary, not contrary
The advantages and disadvantages of reuse and recycling.
Source: pexels; magda-ehlers
How to square supply and demand
It is challenging for mechanical recycling to grow at a significant rate.
Source: E. Zillner
Less material use and lower emissions
Reloop shows how beverage packaging can become more circular.
Source: E. Zillner
Magnesium production in Romania for Europe's industries
The first domestic magnesium production in Europe.
Source: Evident Scientific
Making lithium-ion battery recycling more efficient
XRF analysers can improve the recovery process.
Source: Hebi B.; pixabay.com
Recycling or reuse – or both?
In the light of current EU legislation, reuse is becoming more relevant for PET.
Source: Jorono; pixabay.com
Recycling rates drop in over half of local authorities in England
A new study finds that 53% of local authorities in England have seen a drop in household waste sent for reuse, recycling or composting over the last five years.
Source: EIT DysCovery
Sustainable REE supply from magnet recycling
Scaling up a recycling process for EoL permanent magnets.
Source: E. Zillner
The future of renewable energy via circular economy
Complementing sun and wind with waste-to-energy.