European plastics recyclers warn of a massive destabilisation of their markets. The UN warns that climate targets are becoming ever more distant. A report warns against replacing plastic packaging with other materials. And Zero Waste Europe warns that the textile problem is far from being solved, even with the new EU strategy.
Price: EUR 16,90
Price excl. VAT and postage
Germany 5,00 EUR
International 5,00 EUR
Order now
Topics
Source: Michael Schwarzenberger; pixabay.com
A better future for WEEE plastics
The International Bromine Council has updated its report that examines the impact of BFRs on the recycling of WEEE plastics in Europe.
Illustration: E. Zillner
A boost for the circular economy
Euric has published a paper that clarifies its point of view regarding chemical recycling and mass balance.
Source: Frantisek Falta; pixabay.com
A circular economy for waste water
Water is essential for life, but always takes a back seat when it comes to environmental issues.
Source: ZF Gourp
A plant with a zero-waste vision
The ZF remanufacturing plant in Bielefeld has been awarded the 2023 German Sustainability Award.
Source: ralph; pixabay.com
Call for EU-wide moratorium on waste incinerators
According to a new report, the EU has a surplus of waste incineration capacity.
Source: pexels.com; magda ehlers
Interventions for change
Plastic waste remains one of the biggest global problems. In an attempt to solve it, Systemic has now developed a proposal.
Source: robert1029; pixabay.com Icons Whitepaper International Society for Industrial Ecology
Learning from common ground
A white paper written by the ISIE presents ten insights into the circular economy from the perspective of industrial ecology.
Source: Willfried Wende; pixabay.com
Low demand, higher imports endanger plastics recycling
The plastics recycling market in Europe has been heavily destabilised throughout 2023.
Source: pexels.com nadin-sh
Not necessarily the better alternative
A new report aims to show that the substitution of plastic packaging is not necessarily a good idea environmentally.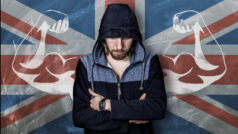 Source man: Elias, pixabay.com
Not overly ambitious
DEFRA wants to encourage waste prevention in England. However, this would require a far more ambitious programme than the one suggested.
Source: hans; pixabay.com
Still in the wrong direction
The UN has presented a stocktake on the extent to which the climate goals set out in the Paris Agreement are being achieved.
Source: jeff burroughs; pixabay.com
Sufficiency instead of fast fashion
In a current study, Zero Waste Europe explains why better recycling of textiles is far from enough to solve the problems.