The plastic waste crisis is still a key focus of the industry. We have some new concepts to help tackle the problem. And is the circular economy concept really as good as we think it is?
Price: EUR 16,90
Price excl. VAT and postage
Germany 5,00 EUR
International 5,00 EUR
Order now
Topics
Source: Pexels; pixabay.com
A journey into the unknown
Although the concept of a circular economy has been widely embraced by politicians and companies alike, many aspects of the notion remain vague at the very least.
Source: Volvo
Batteries are booming
The revision of the EU Battery Directive, the booming battery markets and the recycling of EV batteries were the main topics at the ICBR.
Source: pixabay
Beware of the rebound
What is the best way to tackle the ever-growing volume of used textiles? According to a recent article, there is no such thing as an easy solution.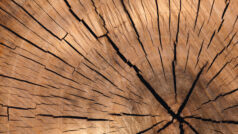 Source: PublicDomainPictures_pixabay.com
Cascading wood waste for the circular economy
Scientists of the Université de Lorraine want to show ways how the use of wood waste can be improved.
Source: 95C; pixabay.com
Claiming back the circular economy
While the circular economy concept is usually seen as very positive, a professor from the University of Warwick points out its many flaws.
Source: tma; pixabay.com
Constraints on metal-bearing wastes
Past experience is invaluable when it comes to driving new global efforts towards an era of increased recycling.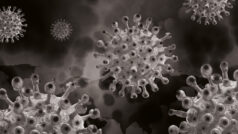 Source: Gerd Altmann; pixabay.com
Innovations for tackling the crisis
In a current study, the European Patent Office (EPO) provides an overview of how different technologies are holding up in terms of patents.
Source: Merlin Lightpainting; pixabay.com
It's all about knowledge
The European Environmental Agency explains why in the face of persistent environmental challenges, knowledge is the key.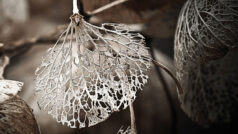 Source: Michael Gaida; pixabay.com
Learning from nature
Scientists show that there may be even more options for recycling plastic waste by having a close look at nature.
The circularity of medium-power electrical transformers
With their high economic value, substantial metal content and long life, transformers score highly in terms of circularity.
Source: E. Zillner
The right solution to avoiding single-use plastics
In a recent paper, OECD Environment analyses various approaches to avoiding single-use plastics.
Source: anncapictures; pixabay.com
Transition in economy and technology is affecting our ecology
Innovation supersedes all challenges to become an invention or a discovery.
Source: Wolfgang Stemme; pixabay.com
Why waste should be better kept at home
A current report points out the dangers of plastic waste exports and suggests solutions that may help solve the problem.