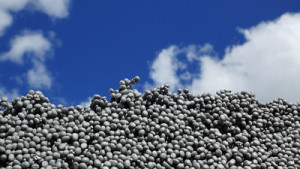 | A group of environmental organisations warns of false hopes in bioplastics. The organisations remind that the main focus has to be on reducing the overall plastics use.
| The circular economy's time is now, not tomorrow. This was the key message of Euric's first Annual Conference.
| Eurostat has published the final figures for municipal waste collection and treatment in the EU in 2014.
| 2015 was not a good year for the non-ferrous metals industry. This fact was the topic of discussion on several occasions, especially at the BIR conference in Prague last autumn. The question constantly asked was: How low can it get? Many suspect that 2016 could bring a new definition of low.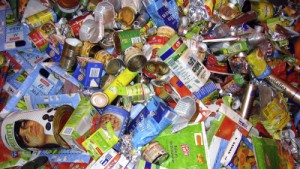 | The European Organization for Packaging and the Environment(EUROPEN) has made some recommendations on the EU legislative proposals for the Packaging and Packaging Waste Directive and Waste Framework Directive.
| If an ambitious announcement is made, it is bound to raise high expectations. Now the EU Commission will have to live with the fact that it was unable to fulfil these expectations with its new circular economy package. Nevertheless, the package is not a total failure, quite the contrary.
| The European Recycling Industries' Confederation (EuRIC) voices European steel recyclers' position against Market Economy Status for China (MES).
| The European Recycling Industries Confederation (EuRIC) welcomes the publication of the circular economy package by the European Commission as a first step to support sustainable growth in Europe. Nevertheless, there is clear room for improvement on a number of topics, including recycling targets and their calculation method, stricter measures to phase out landfill and incineration of recyclables, the clarity of new provisions as legal certainty is crucial for recycling businesses.
| EUROPEN and 28 other associations representing a large range of industries and sectors including major consumer goods brands, packaging producers, material producers and extended producer responsibility (EPR) organisations, announced a set of joint recommendations for the new Circular Economy proposals expected from the European Commission by the end of 2015.
| The European Federation of Waste Management and Environmental Services (FEAD) has launched its Strategy for 2014 to 2020, "Driving the Circular Economy".
| The forecast expects growth rates at 3 to 3.5 percent for 2014 and 2015.