The pace of change in the scrap metals, waste and recycling sectors is proceeding at such a rate, it's easy to miss the signs of any new developing trend. After all, when you're busy, quiet, reflective moments are hard to find. And yet, to remain competitive, or help improve efficiency in order to deliver a better quality of service, spotting those trends early on is exactly what might give your operation a competitive edge.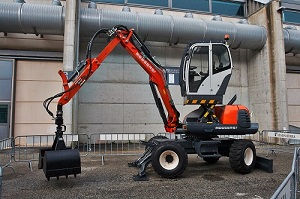 New business opportunities
So what new trends were spotted at the 2014 event? Firstly, two that are not exactly new, but are still progressing. Firstly, side-loading container handling systems for both below ground – and ground level -storage and retrieval. And secondly, refinements in the design of satellite collection vehicles. Italy has more manufacturers of compact satellite vehicles than any other country and while the largest Italian manufacturer – Farid – is already a major exporter, several of the smaller manufacturers still don't export their products to other EU markets. There could be a significant business opportunity here.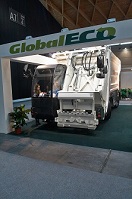 Safety first
Talking of 'ground level', the safety of machine operators working in waste and recycling facilities is an issue that continues to attract the interest of health and safety legislators. Hydraulically-raised cabs are now very much the industry standard, so what might the next technical innovation be? Although first seen some years back in the US, two Italian manufacturers have recently featured hydraulically-raised cab materials handlers with a ground level entry cab design – two years ago, Italian materials handling specialist Tabarelli introduced a prototype at Ecomondo. This year it was the turn of competitor Euromec. Doctor Sabrina Penocchio, marketing manager at Euromec, informs me that the cab on the E2612, can be lowered to ground level in whatever position the turret of the machine is in – a benefit on sites where there is little spare space.